Renew in just 5 mins.
No Inspection.
No Paper Work
* Subject To Underwriting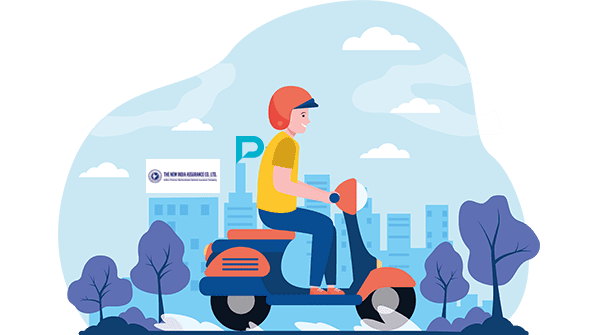 Compare

Bike Insurance Plans
Renew Future Generali Bike Insurance Policy
The bike insurance coverage offered by Future Generali India Insurance Company protects policyholders against harm done to their insured vehicle as a result of accidents, theft, fire, and other perils. The company makes it easier for policyholders to get cashless repairs, financial support, and a range of other helpful services through their Future Generali bike insurance policy.
Every bike insurance policy has a specified period of validity after which it must be renewed to maintain coverage for liabilities that may arise from a collision or other event. Future Generali bike insurance renewal offers a straightforward process that enables you to rapidly renew your coverage. You can renew your bike insurance with Future Generali whether it was originally provided by them or by another insurer.
How To Renew Future Generali Bike Insurance Policy?
You can manually renew your Generali bike insurance by calling the helplines at 1800-220-233 or 1860-500-3333. You can also go to the Future Generali Insurance location that is closest to you.
Via WhatsApp
If you want to know more about the details of your policy, you can simply contact the company through WhatsApp. Simply Type "Hi" and send it to +91-7678006000.
Via E-Mail
Alternatively, you can even write an email to fgcare@futuregenerali.in 
Mistakes to Avoid When Renewing Your Future Generali Bike Insurance Policy
Providing Incorrect Details
The biggest error is providing inaccurate information when renewing your bike insurance coverage, which is something you may easily avoid. When applying for a policy renewal, you should carefully enter in the necessary information, including the registration number, previous policy number, owner's name, etc.
Giving Insufficient Information About Modifications
During the renewal process, Future Generali must be informed if you have made any changes to your two-wheeler. To avoid problems with the claim, you must provide information about the modified parts. Your claim could be rejected or the amount you receive could be reduced if you don't notify us of any changes.
Not Renewing the Policy Before Expiry
Never let your bike insurance policy lapse because you won't have any protection for your two-wheeler. A mishap during that time frame would result in a large financial loss. Additionally, if you do not renew the policy within 90 days of its expiration, you risk losing out on the NCB benefits. Therefore, make sure to renew the policy prior to its expiration.
Not Assessing the Add-Ons
Many owners of two-wheelers do not select Add-Ons when renewing their insurance. They pass over this section because they believe adding add-ons will raise the premium price. It's not a good idea to cancel every Add-On at once using this approach. After carefully examining all of the available options, one can choose specific Add-Ons that will save them money in the event of an accident.
Frequently Asked Questions