Renew in just 5 mins.
No Inspection.
No Paper Work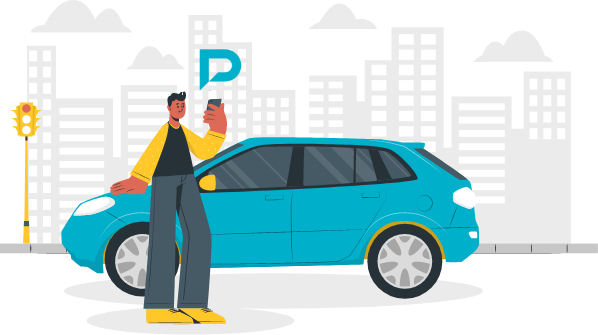 Compare

Car Insurance Plans
Engine Protection Add-on Covers
Cars are a marvel of human engineering. Driving on Indian roads, on the other hand, might be perilous. This is why it is necessary to train before purchasing the car. The engine, like other automotive parts, is susceptible to damage. Engine damage can occur as a result of oil leaks or water intrusion though there are endless reasons. As a result, if you want to protect your car's engine, you should get a car insurance add-on called Engine Protect. This add-on aids you in filing a claim for engine damage.
Engine Protect is a car insurance add-on that may be added to both comprehensive and standalone own-damage insurance policies. This coverage assists you in obtaining reimbursement for damages to your vehicle's engine. One of the biggest benefits of the add-on is that it automatically compensates you against the cost of repairing your vehicle's engine or other associated accessories. The damage to the engine may be caused by water infiltration, lubricant oil leaks, and damage to other vital components that include connecting rods, gearbox, pistons, and more.
What Is Importance of Engine Protection Add on Cover?
According to the Indian Motor Tariff Act, all cars travelling on India's public roadways must be covered by at least a third-party insurance policy. A basic motor plan's general insurance coverage may not be sufficient for your insured vehicle. As a result, the insurance provider offers many add-on covers to their consumers.
Engine parts such as pistons, connecting rods, gearbox parts, and other components cost around Rs. 150,000 to repair or replace. These parts are not covered by a regular comprehensive policy; therefore, you will have to pay for them out of pocket. However, if you had paid a little higher premium for the Engine Protection Add-on, you may have avoided paying out of pocket. The cost of the additional coverage will be covered by the insurance company.
Because your ordinary insurance policy may not cover a critical component of your vehicle, purchasing this add-on coverage is a wise decision.
Features & Benefits of Engine Protect Add on Cover
Listed below are the potential features and benefits of the engine protection add-on cover:
Provides financial assistance
If your automobile engine is destroyed and you have a regular car insurance policy, it will not help you. However, if you acquire engine protection add-on coverage, the insurance company will pay the costs of repairing engine damages or replacing engine parts.
Coverage for the Most Expensive Automobile Part
The engine is regarded to be the most expensive component of an automobile, and replacing or repairing it can be quite expensive. With the engine protection policy, however, you can leave all of your concerns about the expense of engine repair and replacement to your insurance provider.
Ensures the Longevity of Your Vehicle
The engine is regarded to be the most important component of the car. As a result, it's critical to keep your car's engine in good working order to ensure optimal performance and long life for your vehicle. If you don't get your car's broken engine repaired on time due to financial constraints, you may end up with a car that doesn't work at all.
The earlier you start, the better:
It is also advantageous if you have recently purchased a new automobile or own a high-priced vehicle, as the cost of engine repair or part replacement might be substantial. While buying comprehensive car insurance, make sure you consider an engine protection add-on to ensure your beloved vehicle is safe right from the moment you buy it from your nearby showroom.
Inclusions & Exclusions Under Engine Protection Add-on Cover
Here are the things included and excluded under the engine protect add-on cover:
Inclusions:
Costs of repairs or replacement incurred as a result of oil leakage in the engine are covered.
The insurer will pay the cost of consumables and labour for the repair of the engine and its components.
Damage to the vehicle's undercarriage that necessitates repairs or replacement is covered.
Damages to a hydrostatic lock, as well as repairs or replacement costs incurred as a result of water ingression, are covered.
Exclusions:
For cars older than five years, the add-on is not available. As a result, it is limited to cars that are less than 5 years old.
There is a considerable likelihood that water has entered the engine when the car is submerged in water. Do not force the engine to start; this may result in the claim being rejected.
A policy buyer with engine protect add-on cover is limited to making no more than two claims in a single policy year.
If the insured vehicle is driven after an accident, the policy will not cover any consequential damages or losses. During such instances, insurers are more likely to deny the claim.
Buy Engine Protection Add-on Cover?
Along with comprehensive car insurance, you can purchase a car engine protection add-on. This is an optional coverage that is not included in a standard comprehensive policy for cars.
Online Method:
If you are planning to choose engine protection add-on cover for your car, then you must go to the respective company's website to buy it and make the payment as they have secured gateways. Once you made the payment, your cover details will be sent to your email address immediately.
Offline Method:
If you want to buy engine protection add-on cover via the offline method, you will then need to visit the insurance company's nearby branch to complete the purchase. Make sure you contact their customer care to know the documents and other details that you need to bring along to the office.
Frequently Asked Questions
Here are the frequently asked questions related to engine protection add-ons.
No, you won't be able to buy any add-ons if you have a third-party policy.
An engine protection add-on cover is a supplement to your standard plan that provides additional protection. If you live in a flood-prone location or have recently purchased a high-value vehicle, your standard car insurance policy can be supplemented with additional coverage.
No, a normal comprehensive car insurance policy does not cover damages to your vehicle's engine by default.