Renew in just 5 mins.
No Inspection.
No Paper Work
* Subject To Underwriting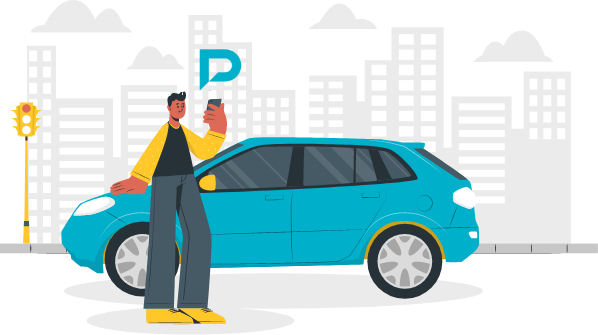 Compare

Car Insurance Plans
What is a Car Insurance Calculator?
Car insurance premium calculator is a complimentary or free of charge online tool, offered by insurance companies. It facilitates an individual to calculate instantly, a fairly accurate premium payable for the car insurance policy that they have chosen, without having to carry out a drawn-out computation.
Online Car Insurance Premium Calculator simply requires the policyholder to provide essential, fundamental details such as the model and variant of the car, the date and city of purchase, the selected IDV, and some other personal information about the buyer like email ID, phone number, etc. Within minutes the premium calculator will show the premium quote. The buyer can then modify the amount to suit their needs and further also opt for add-ons of their choice for enhanced protection.
Benefits Of Car Insurance Calculator
Using a car insurance calculator has innumerable advantages.
It provides a clear comparison of car insurance policies presenting instant quotes without discrepancy.
It helps you make the best decision while purchasing an insurance policy for your vehicle as it displays all the available choices and features that shape the premium of your car insurance policy.
It allows customization for better protection as well as determining an amount that works for you including adjusting the IDV, deductibles, selecting beneficial voluntary add-ons, etc.
It is cost-effective as you can try as many different permutations as possible of features until you find one to suit your pocket and also to fulfill the insurance coverage you want.
There is no participation of a mediator, and the tool can be used from your home. Therefore, it is convenient, economical, and saves on time and cost.
It tutors you on how picking, choosing, changing, and adjusting features can increase or decrease your insurance premium. This helps you to choose the best insurance coverage while saving your money.
Parameters That Influence Car Insurance Premium
There are certain factors that affect the premium you pay for your policy, and they are:
Cubic Capacity or the total engine power affects the premium directly. The cost of vehicles with heavier and more powerful engines is higher, and therefore the larger and more powerful the engine, the higher the insurance premium.
No Claim Bonus (NCB) is the recompense you get if you don't raise a claim for the annual period of your car insurance policy. It affords a discount on the premium when the policy is renewed.
| | |
| --- | --- |
| Claim free year | Bonus (%) |
| 1 Year | 20% |
| 2 Years | 25% |
| 3 Years | 35% |
| 4 Years | 45% |
| 5 Years | 50% |
*Disclaimer: This depiction is an approximation, based on the insurer, policy and other details, the amount may vary. Please verify before you go ahead.
The Make, Model, and Version of the vehicle are a huge determinant of insurance premium. It is higher for luxury cars as compared to vehicles at a lower price.
The Region, where the car is driven, has an impact on the premium. Where there is greater traffic congestion the risk of accidents increases and so does the car insurance premium. The insurance premium is higher in metros and cities than it is in smaller towns and rural areas.
Fuel Type plays a role in determining insurance premiums. CNG-fitted cars are more expensive than those that run on diesel and petrol and invite a higher insurance premium.
Deductibles consist of the voluntary amount you agree to pay from your own pocket at the time of raising a claim. The higher the voluntary deductible amount the lower is the premium.
Other Discounts on the premium are given by insurers on certain policies based on professions such as government employees, etc. Some even offer a discount for women who purchase a policy. You can check for such special discounts with your insurer provider.
Electronic Accessories like music systems that are not included in the original car price result in a hike in the insurance premium.
The Age of The Vehicle Owner plays a role in insurance premiums. Insurance companies fix a higher car insurance premium for younger policy owners (18 – 25) as they are generally considered to drive rashly and get involved in accidents.
Year of Registration. The IDV value decreases as the car becomes older resulting in a lower insurance premium which is higher for a new vehicle.
Type of Insurance Policy. Premiums are lower for the basic and mandatory third-party liability plan as it cannot include any add-ons, unlike the comprehensive plan in which the premium varies according to add-ons you select.
How To Calculate Insurance Premium For New And Old Vehicles
The premium for the car insurance policy depends on the age of your car.
i. For New Vehicles
The premium of a new vehicle is higher than the premium of an old vehicle because brand new vehicles come with minimum wear and tear that can avail higher no depreciation benefit. At the same time, the IDV and sum assured for a new car are also higher which is a definite advantage.
The car insurance premium calculator shows that the premium depends on the blend of
add-ons and other options you select.
You have to provide the following information to calculate premiums for a new car:
Name of the manufacturing company
Vehicle model and the year in which it was manufactured
The state in which your vehicle is registered
Personal information of the vehicle owner such as name and mobile number
The car insurance premium calculator will then estimate the premium amount based on the details provided so that you can opt for the ideal car insurance policy.
ii. For Old Vehicles
The car insurance premium for an old vehicle is lower in comparison to a new one because insurance premiums are primarily reliant on the age of your vehicle and the depreciation it has incurred over the years. Also, typically, a vehicle that is more than 5 years old is not qualified for a zero-depreciation cover and a return to invoice cover thus reducing your car insurance premium.
You have to provide the following particulars if you want to calculate the premium for your old vehicle.
Make of the vehicle
The fuel used
Details of vehicle insurance policy
Registration number
Ownership transfer details if applicable
Details of claims made in the preceding year or years
The used or old vehicle insurance calculator will instantly show you the premium required.
Typically, old vehicles are eligible for an annual policy.
Third Party & Comprehensive Car Insurance Premium Calculation
Third-Party Liability Car Insurance Premium Calculator
Third-party liability coverage provides protection for loss and injuries caused to a third-party vehicle owner, property, or pedestrian by your vehicle.
Third-party liability insurance is mandatory by law for all vehicles in India
As it is a basic scheme its premium is cheaper and more within your means
When using the car insurance premium calculator for third-party insurance, the main points that will determine the premium are the cubic capacity of the vehicle's engine and the personal accident cover of the owner or driver.
Tip: Adding personal accident (PA) cover, which you can purchase along with the third-party car insurance policy is an excellent way to enhance your third-party insurance plan.
Comprehensive Car Insurance Premium Calculator
Comprehensive or standard car insurance gives a wide range of protection and benefits along with various permutations and combinations of different add-ons. With the comprehensive car insurance premium calculator, you can study the overall effect of your choices on the resulting premium amount.
Given that a comprehensive plan provides a greater safeguard than a third-party plan, the premium is higher as well. Some points that are taken into account while fixing the premium are the model of the car, area or location, NCB, IDV, add-ons, etc.
Details Needed To Calculate The Premium
An online premium calculator is simple to use and only requires a few basic details from your end to help you determine the premium. Some of them are:
Vehicle registration number
Vehicle manufacturer
Vehicle model
Vehicle variant
Vehicle fuel type
RTO
Policy details
Place of registration
Simple Steps To Use Online Car Insurance Calculators
Car insurance premium calculators are simple and easy to access. Here are the stepwise instructions.
Open the car insurance premium calculator of your choice.
Enter the registration number of your vehicle and your mobile number.
Provide a few basic details like date and city of registration, year of manufacture.
Go on to enter the car brand model using search bar if necessary.
The premium calculator will ask for a few more details such as the kind of fuel, CNG, petrol, or diesel that your car uses, the car variant, which you can select from the options provided or manually enter it, etc.
Then you can select the type of insurance you want, third-party liability or a comprehensive insurance plan.
Enter details of your preceding insurance policy such as expiry date, NCB, and more.
After entering all the needed details, you will get a few recommended plans.
For a comprehensive plan you can set desired IDV and select add-ons to get a suitable premium quote.
The insurance premium calculator will display the final premium as per your chosen plan.
Select the one that appeals to you and proceed to make the payment.
After successful payment, the policy is yours!
Tips To Reduce Your Car Insurance Premium
When you want to reduce your premium, you can use the tips from this section to help you.
Increase the voluntary deductible amount to get a sizable discount on your car insurance premium.
Though add-ons enhance protection to your car, they also hike the insurance premium. Rather than picking and choosing a bunch, cherry-pick those that are pertinent safeguards for you.
Earn No Claim Bonus (NCB) by not making any claim in a policy year. You can pay for small damages from your pocket. Careful driving within specified speed limits will keep your vehicle away from accidents and you will get a No Claim Bonus each year.
Prompt renewal of your vehicle insurance policy can steer you clear of a lapse in the policy and will prevent a hike in the renewed premium. It will not only save your car from pre-inspection but will also add to your No Claim Bonus discount.
Buying the policy online allows comparison of policy quotes and helps in finding a reasonably priced plan within your means. Insurance companies offer online policies at economical prices and discounts because there are no agents involved.
The NCB benefit is given to the policyholder and not the vehicle so, it can help to reduce your car insurance premium rate in the case of a new car insurance policy.
Fitting anti-theft appliances certified by the Automotive Research Association of India (ARAI) can reduce the yearly insurance premium by around 5 percent.
Eight Reasons Why The Probus Insurance Portal Should Be Your First Choice
Probus is a reliable and competent insurance advisor
The organization believes in complete transparency with client dealings
You can find an online insurance premium calculator for free that helps you calculate different premium quotes from top insurers in a hassle-free manner
Thorough instant comparison of different insurance plans on the website or app to find an insurance plan that suits you and your needs
Instead of spending precious time checking out different car insurance providers, customers can register directly with Probus on the website and you will be guided effortlessly to buy the best car insurance online.
The Probus team of experts is always present to furnish any insurance related query and help you purchase the plan that best suits you.
The Probus Claims Support Team (IRDA certified) assists with claims in a simple and uncomplicated manner
Probus respects customer privacy. All personal information and data of customers are secure.
Therefore, clients registered with Probus can relax while the organization handles all insurance issues such as policy selection, timely premium payments and claims assistance.
Frequently Asked Questions