Renew in just 5 mins.
No Inspection.
No Paper Work
* Subject To Underwriting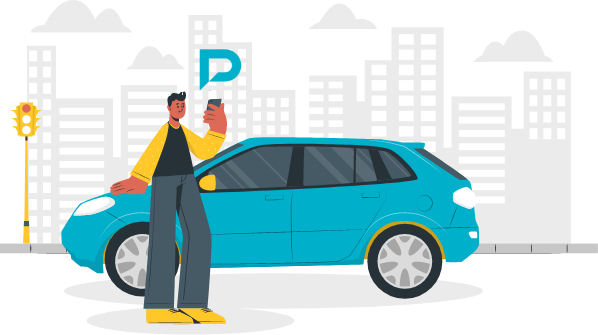 Compare

Car Insurance Plans
Whether you've bought a new car or a used car, it's critical to keep it safe from a variety of hazards and threats. It is equally crucial to protect your car in the same way as you protect your family members.
When you decide to buy a used car, there are a few things you should keep in mind. A car insurance policy is one of these things. Most buyers don't think it's significant, yet it's what will ultimately safeguard you and your wallet from future losses.
What Do You Mean By Used Car Insurance?
A used car insurance coverage policy is a type of motor insurance designed to safeguard used vehicles. It protects your vehicle against a variety of unpredictable risks and challenges that could result in significant damage or loss. It provides the same level of coverage as a new car under a motor insurance policy. As a result, a used-car insurance policy protects the vehicle from third-party liability and damage risks.
Why Should You Get Used Car Insurance?
Car insurance coverage is a must-have for all car owners, whether they own a new or used vehicle. The following are some of the reasons why you should insure your second-hand car:
Legal Liabilities Of Third Parties
In the event that your vehicle causes damage to a third party or their property, you are responsible for the loss. However, if you have insurance for your old/used car, the car insurance provider will cover your third-party responsibilities.
Protects Your Car From Being Stolen
Standalone-own-damage and comprehensive vehicle insurance packages protect you against the risk of having your second-hand car stolen.
All Cars Must Comply With This Requirement
All cars commuting on public roads are required to be protected by a legitimate car insurance policy, according to the Indian Motor Tariff. It applies to both new and used cars, and getting your car insured is essential if you want to avoid paying the penalty.
A used car can be damaged by a variety of natural disasters, ranging from fire to flood. Because the damage to older cars is greater, second-hand car insurance coverage may be worth your money.
Man-made hazards can seriously harm your second-hand car. A roof falling on your car top, vandalism, terrorist actions, or even a parked wiring fire are all covered under a used car insurance policy.
Transfer Of Car Ownership & Insurance
Make sure the car insurance coverage is changed to your name from the former owner within the next 14 days of purchasing a used car. Following are steps through which you can transfer the car ownership as well as the insurance.
Visit RTO (Regional Transport Office).
Fill out an application to transfer ownership of the car to your name by transferring the RC.
Submit all required documents.
Fill out a new proposal form once the RC has been transferred to your name.
Fill out the policy form and attach all of the needed documents.
The policy transfer charge must be paid.
The policy will be transferred to your name by the motor insurance company.
Documents Required For Transferring Policy
Original Registration Certificate (RC) with new buyer's name
A copy of the car policy
The transfer fee and transfer of registration certificate
New proposal form
The new copy of the registration certificate
Forms 29 and 30 bears the signature of the previous owner
Certificate of insurance
Old policy document
No Objection Certificate from the previous policyholder
No Claims Bonus difference amount, if any
Things To Check/Consider Before Buying A Second-Hand Car
Following are the things that you need to check before buying a second-hand car:
Car's Condition: Test drive the vehicle with your mechanic at the seller's location. Before you purchase a car, have it inspected by a mechanic.
Depreciation Value: Each year, the car's value decreases. Before purchasing a used car, you must first determine how much depreciation will be deducted from the car's value.
Claim History: It's a good idea to find out about any previous insurance claims on the used car you're considering buying.
Car & Maintenance Records: Examine all paperwork for the second-hand car before purchasing it. Check the car's maintenance records for all previous alterations and fixes.
Market Value: You should know the current market worth of an old or used car before purchasing it. You must first compute the IDV using the applicable depreciation rates for the car's age.
How To Buy A Car Insurance For Your Second-Hand Car?
If you're buying a used car and it doesn't come with an existing insurance policy, you'll need to get a new second-hand car insurance policy. Purchasing insurance coverage for a used car is simple and quick. Follow the procedures below to purchase a new insurance policy:
Visit the official website of the insurance provider and log in to your account.
Enter all the essential details, such as car number, year of registration, make and model of the year, etc.
Choose the fuel type of your car.
Enter your personal details, such as your name, email id, and phone number.
Now choose the plan that suits your budget as well as needs.
Pay the premium amount and your second-hand car policy details will be sent to your registered mail address.
Frequently Asked Questions