Renew in just 5 mins.
No Inspection.
No Paper Work
* Subject To Underwriting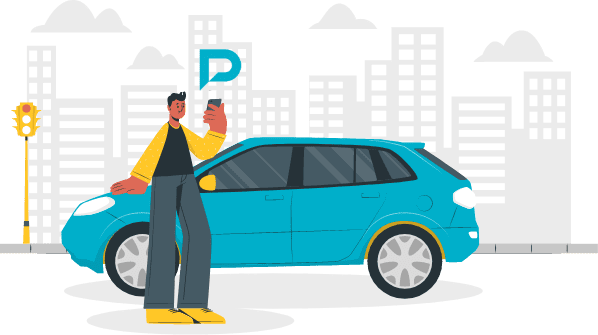 Compare

Car Insurance Plans
As the governments of various nations are pushing to adopt electric vehicles, auto manufacturers are producing a variety of electric cars to meet the needs of individual buyers. Having said that, the new-age insurance companies are now offering electric car insurance.
What Is Electric Car Insurance?
The electric car insurance policy, like the motor insurance policy for gasoline and diesel vehicles, protects your electric car against liabilities such as fire, accidental damage, natural calamities, riots, theft, and third-party injuries or property damage. You may prevent out-of-pocket expenses by purchasing the correct cover for your electric car.
Why Do You Need Electric Car Insurance?
You should buy electric car insurance because of the following reasons:
Financial Protection: You never know what will happen to your precious electric car. These types of vehicles have a lot of complicated technical and mechanical components that help them work smoothly, but they can also break down at any time. 
As a result, having electric car insurance can be quite beneficial and provide financial protection in the event of an unexpected incident such as unintentional damage, fire, natural disasters, or theft, allowing you to drive your car without worry.
Legal Mandate: As per the Motor Vehicle Act, 1988, all the vehicles on public roads must have vehicle insurance to ply legally. In case you do not have your vehicle insurance, the traffic police have every right to penalize you with hefty fines.
Personal Accident Coverage: Personal accident coverage is included in a number of electric car insurance policies. If the insured dies or suffers permanent harm as a result of an accident, this component of the policy is activated. The policy's nominees will receive the sum assured, which may be able to help the family financially.
Protection Against Third-Party Liability: The roadways are unpredictable, which can lead to a collision or accident. If you are involved in an accident with other drivers, pedestrians, or property, you will have to pay for the injuries or damages out of your own money. Third-party liability coverage is included in electric car insurance. As a result, you don't have to be concerned about any financial or legal obligations.
Enhanced Coverage: Various electric car insurance providers also allow the policyholder to choose from a multitude of add-on covers. This enables the policyholder to enhance the coverage of his/her electric car insurance policy for comprehensive protection.
What Are The Types Of Electric Car Insurance?
Currently, there are mainly two types of electric car insurance available in the market:
Third-Party Car Insurance Policy: You will be covered under this plan for any liability stemming from third-party injury or property damage caused by your electric car. This coverage does not cover your vehicle if it is damaged in an accident.
Comprehensive Car Insurance Policy: For your electric vehicle, this is an excellent automobile insurance policy. It provides coverage for both Third-Party (TP) and Own Damage (OD). If your car is damaged as a result of riots, vandalism, floods, storms, accidents, or other causes, the insurance company will cover the repair expenses according to the terms and conditions of your insurance.
Features Of Electric Car Insurance
Following are some of the salient features of an electric car insurance policy:
Insured Value: The electric car is insured for a value (known as the Insured Declared Value in policy terminology) based on the vehicle's manufacturer's price minus depreciation depending on its age.
Premium Amount: The premium amount of electric car insurance is determined by the model, capacity, and age of your electric car. It also depends upon your location, age, profession, and claim experience.
Add-Ons: In order to cover risks that are not covered under a standard electric car insurance policy, the policyholder can select various add-ons like zero depreciation.
No-Claim Bonus: If you have not made any claims in your previous years, you will get a discount on your premium amount. Furthermore, this discount grows with each year of no claims, reaching as high as 50% in some cases.
Cashless Facility: Several electric car insurance providers offer a cashless facility to their customers for any damage to your e-car. This allows the policyholder to repair his/her e-car at any of the network garages without any worry.
Things To Consider Before Buying An Electric Car Insurance
If you are willing to purchase electric car insurance, you should take into account the following things before purchasing:
Experts advise that before purchasing electric car insurance, one should determine the value of the e-vehicle for which coverage is being purchased. Insurance should be issued based on the e-vehicle's true worth. 
Electric cars are made with cutting-edge technology, which necessitates the use of a specialized mechanic for repairs. The cost of batteries and specialist parts might be rather high. As a result, separate add-on covers are recommended. Damages from battery charging, battery leakages, damage to charging connectors, towing of the vehicle to a nearby charging station, and providing on-the-spot support should all be considered as additional covers before buying insurance.
Before choosing an insurer, look at the cashless option, the company's performance, and the claim settlement ratio.
The significant components of an electric car are the battery and power supply unit. Experts recommend that mechanical, electronic, and electrical failures of the battery and power supply unit should be covered by purchasing appropriate warranty goods to cover the risk.
What's Covered & Not Covered Under Electric Car Insurance?
Electric car insurance covers:
Injuries occurring to third party or damage to their property
Damages occurred to your car in an accident
Damages occurred to the car out of fire or explosion
Death or injury of the owner-driver due to an accident
Damages resulting out of man-made disasters, such as riots, vandalism, etc. 
Damages due to natural calamities, such as floods, earthquakes, typhoons, etc.
Damage or losses occurred due to the theft of the vehicle
The following things are not covered by an electric car insurance policy:
Driving without a valid license
Damages occurring due to regular wear and tear
Damages caused by reckless driving
Driving under the influence of drugs, alcohol, or other intoxicating substances
In case the damage or loss to your car occurred without any direct contact with another object or vehicle while driving
Buying Process Of Electric Car Insurance Policy
Online Method
You can buy an electric car insurance policy from the respective website of the insurance company. You will be required to enter certain details, such as your vehicle's registration number, variant type, etc. You can also choose from various add-on cover options available on the site. Once you will pay for the premium online, your policy details will be sent to your registered mail address or phone number.
Offline Method
In case you do not wish to buy electric car insurance online, you can pay a visit to the insurance company's nearby branch office. The company's agent will help you in choosing suitable electric car insurance as per your budget and needs. Moreover, you can also call on the customer care number of the respective insurance company. The customer care executive will assist you to find the best insurance solution for protecting your electric car.
How To Claim Under Electric Car Insurance?
In order to get a claim against the damage or loss, you can follow the below-mentioned steps:
Contact Your Insurance Provider: Whether the damage was caused by an accident or a natural disaster, the first step is to notify your insurance company. You can reach out to the insurance via its website, phone number, or email address.
Have Proofs & Documents On Hand: Take pictures of the damage to your electric car so that you can prove your case. In addition, some documentation will be required by the insurer. As a result, it's a good idea to keep them on hand and submit them with the claim form.
Inspection: An inspector will be assigned by the insurance company to examine the damage or loss to your electric car. The company will initiate the claim process once he/she is finished with the inspection. If you are caught lying to your insurance company, you will be barred from receiving any form of coverage for damage or loss to your e-car.
Settling The Claim: After the inspection is completed, the insurance provider will reimburse you for the costs of repairing or replacing the damaged part of your e-car.
Frequently Asked Questions