Renew in just 5 mins.
No Inspection.
No Paper Work
* Subject To Underwriting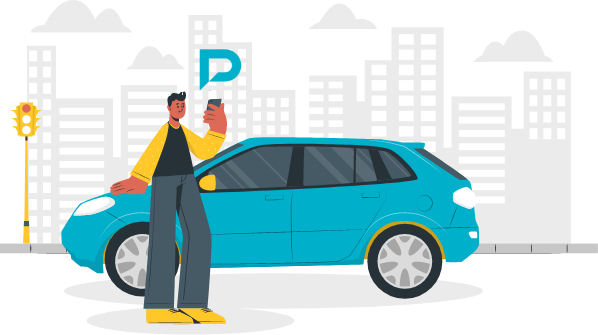 Compare

Car Insurance Plans
A good car insurance plan can protect the owner of the vehicle against a variety of monetary losses and legal obligations resulting from unavoidable or avoidable incidents that could result in significant or little harm to the vehicle, other property, or any person. 
A broad variety of car insurance plans are available at low prices on the vast insurance market in India. The insurers provide distinctive characteristics and specialized services to meet various customer needs. However, with a plethora of options available in the market, it becomes difficult to choose the right one. Therefore, we have listed the top 7 car insurance plans to assist you in choosing the best one for your car.
Types Of Plans Offered By Different Car Insurers
There are basically three types of car insurance plans provided by insurance companies. They are as discussed below:
Third-Party Car Insurance: Every car owner in India is required to obtain at least a third-party insurance policy, according to Indian Motor Tariff. This plan gives you protection against all third-party liabilities, including those resulting from third-party bodily injuries, disabilities, deaths, and property damage that may happen as a result of any unlucky incident involving your car. 
Standalone Own-Damage Car Insurance: This plan only covers the damages your car sustains due to an accident, a natural disaster, a fire, an explosion, a theft, a riot, etc. You must buy third-party car insurance coverage with it to stay in compliance with the law. With a standalone own-damage car insurance plan, you have the freedom to select your third-party and own-damage coverage from various insurance providers.
Comprehensive Car Insurance: This kind of coverage gives you protection against both your personal and third-party obligations for the harm your car may cause in an unfortunate event. A comprehensive insurance plan gives you the most coverage of the three different forms of car insurance.
List Of Best Car Insurance Plans
Find below the best 7 car insurance plans:
Brief explanations of each plan are as given below:
1. HDFC Ergo Car Insurance
The policyholder has substantially greater coverage with the HDFC ERGO Car Insurance, which now includes coverage for third parties' damages. The insured can also choose from a wide range of add-ons to the plan to broaden the area of coverage.
Key Features:
If the insured does not file a claim during the term of the policy, they are eligible for a discount of 20% to 50%.
The plan offers a personal accident cover of Rs. 15 lakhs.
The insured also gets emergency assistance cover. Therefore, if you need repairing or towing services even at midnight, you will be able to receive them.
The plan allows for cashless repair at more than 7900 network garages of the company.
The insured also gets overnight repair services.
2. Tata AIG Car Insurance
The Tata AIG Car Insurance is specifically designed to offer substantial protection against third-party damages, and own damage coverage, and it also offers a vast choice of add-ons including engine protection cover, zero depreciation cover, and emergency roadside assistance coverage.
Key Features:
By purchasing the policy online, the insured is eligible for a 75 percent premium discount on their car insurance.
Under the no claim bonus benefit, the insured receives a 50% discount on the premium for years without filing a claim.
It includes any damages resulting from unforeseeable occurrences like theft and fire, among others.
To secure your four-wheeler with a comprehensive car insurance policy, it offers up to 13 add-ons.
In order to assure cashless services for your car repairs, it provides a network of over 5400 garages.
3. IFFCO Tokio Car Insurance
Nearly all of your needs for car insurance are covered by the IFFCO Tokio Car Insurance. It offers comprehensive protection, including third-party insurance, personal accident coverage, damages, and extra security with tailored add-ons.
Key Features:
The plan has 8 customizable add-ons.
A benefit given to the policyholder for not filing a claim under the policy is known as a no-claim bonus. The insured can receive a premium discount of up to 50% under this plan.
It covers any losses brought on by natural disasters like landslides and floods, among others.
It includes any damages resulting from unforeseeable occurrences like theft and fire, among others.
It also covers any losses resulting from harm to any devices, whether they be electrical or not.
4. SBI General Private Car Insurance
In addition to offering third-party coverage, the SBI General Private Car Insurance Plan shields the policyholder from any losses or damages brought on by personal accidents or other natural calamities. In accordance with this plan, the insured is covered for damage to their own vehicle in the event that it is stolen or has dents as a result of a collision during a traffic accident.
Key Features:
The plan offers compulsory third-party liability along with personal accident cover.
The insured can also choose from multiple covers, such as NCB, Key Replacement, Bi-Fuel Kit, etc. by paying an additional premium.
For each individual owner of a car, the plan offers personal accidental coverage of INR 15 lakh. Additionally, the coverage for car passengers is limited to a maximum of INR 2 lakh.
Additionally, it covers any loss or damage brought on by unforeseen circumstances like theft, flood, natural disasters, or transit damage.
The plan also offers daily cash benefits for a maximum period of 10 days in case the insured car is undergoing repair for more than 3 days.
5. ICICI Lombard Car Insurance
The ICICI Lombard Car Policy is a comprehensive car insurance option that aims to provide total protection by covering both third-party liabilities and one's own losses. Additionally, it provides special add-on coverages for a small additional fee that can considerably enhance your auto insurance policy.
Key Features
In this policy, the insured is entitled to a 50% premium discount under the NCB after five years in a row with no claims.
It offers protection against natural disasters including earthquakes, floods, and fire.
It offers theft and accident coverage.
The insured receives a 15-lakh rupee personal accident insurance policy.
Additionally, it provides coverage for losses involving other parties or their property.
With Digit Car Insurance, you are shielded against dangers and losses brought on by theft, accidents, and other calamities. As a result, you will be protected financially in the event that damages are sustained as a result of such unforeseeable events.
Key Features
The plan offers 7 add-on covers, namely Zero Depreciation Cover, Return to Invoice Cover, Passenger Cover, Tyre Protect Cover, Breakdown Assistance, Consumable Cover, and Engine and Gear-box Protection Cover.
It offers doorstep pickup, drop, and repair services with 6 months repair warranty.
With Digit Car Insurance, you can customize your vehicle's IDV as per your choice.
You can also do smartphone-enabled self-inspection of the damages to your car.
The company has more than 5800 network garages across India, where you can avail cashless repairs.
7. The New India Assurance Private Car Insurance
One of the biggest vehicle insurers in India offers the New India Assurance Private Car Insurance, a policy that offers broader coverage and protection for the covered four-wheelers. The company offers towing help in addition to protecting the insured car from any financial crises. To increase the policy's level of coverage, the insured may additionally select add-on protections.
Key Features
When a policy is renewed under the no claim bonus benefit, discounts between 20 and 50 percent are offered for years without filing a claim.
Up to a maximum of INR 1,500, it offers reimbursement for towing costs from the scene of the accident to the workshop. Subject to the payment of an additional premium, the insured will be compensated for greater towing costs.
It also offers coverage for disasters including landslides, fires, floods, and earthquakes.
It provides coverage for both harmful and terrorist acts.
It offers theft and accident coverage.
How To Choose The Best Car Insurance Company?
The ideal insurance provider for an individual depends on a variety of factors. The following things should be taken into account while choosing a car insurance provider:
Claim Settlement Ratio (CSR): A car insurance company's claim settlement ratio indicates how many claims it has successfully resolved out of all those it has received in a given fiscal year. Always choose an insurance provider with a high ratio of claims settled.
Customer Care Services: The accessibility and calibre of an insurance company's customer support service must also be verified. While some insurance firms provide customer care around-the-clock, others only provide it five days a week.
Network Garages: A car insurance company is partnered with a number of garages to make it easier for customers to submit cashless insurance claims. One must consider the robustness of the insurance company's network of cashless garages while selecting a car insurance provider.
Add-Ons: In order to increase the coverage of a normal car insurance policy, additional coverages are provided by the car insurance company. Add-on covers can be selected at the time of policy purchase or renewal. One must prefer to choose a car insurance company that offers a wide range of add-on covers.
Frequently Asked Questions