Renew in just 5 mins.
No Inspection.
No Paper Work
* Subject To Underwriting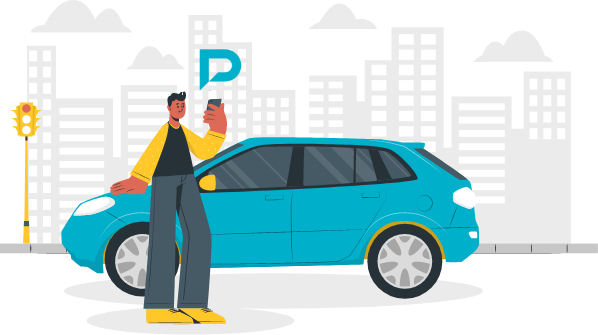 Compare

Car Insurance Plans
How To Check Car Insurance Policy Status?
An insurance policy is your safeguard against any unfortunate incident. Your car insurance policy does exactly that. It protects you and your car on the road. Did you know that according to Indian law, it is illegal to drive your car on the road without a valid insurance policy? It's a fineable offense and hence, you must make sure your insurance policy is valid.
But if you already have a car insurance policy in place and you need to check the status of your policy, what do you do? There are multiple paths you can explore to get this information. But the first step to do is prepare all your necessary documents, such as:
Your driving license
Your car registration certificate
Your insurance policy number and other details
Phone/email address and address used to purchase the insurance policy
With these important documents in your hand, you can easily check the status of your car insurance policy. You can either do so online or offline methods, and we will show you how to go about both these methods.
Ways To Check Car Insurance Policy Status
Listed below are four different ways to check your insurance policy status online or offline:
1. Via Insurance Information Bureau of India
The Insurance Information Bureau of India was started in 2010 to meet the needs of the citizens and the insurance industry. The website collates information about vehicles and insurance policies and creates a database accessible to all.
The first thing to do is log on to the IIIB website.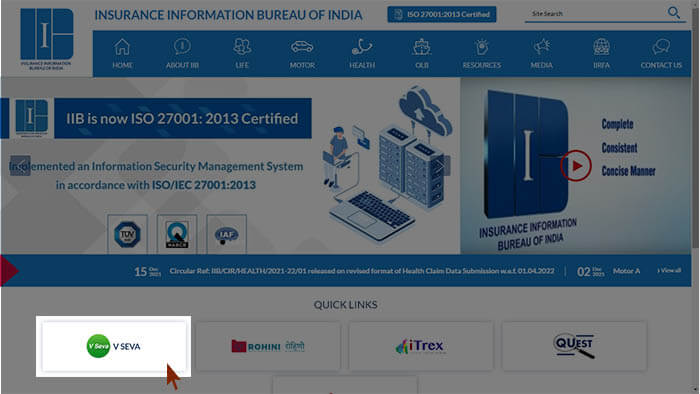 Once you are on the website, click on the V-Seva button (indicated with a green icon). This will take you to a page where you will need to fill in some important details.

Your name, phone number and email address
Your actual address
The vehicle registration number as indicated through an example on the website
Details about the incident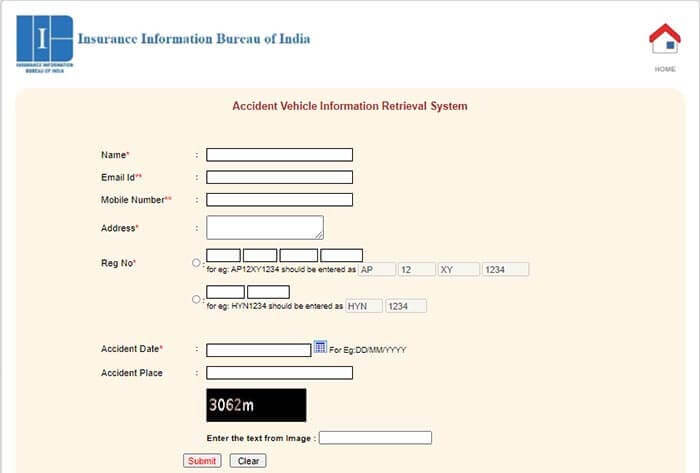 As you finish the authentication, you will be taken to a page that will display all the relevant details.
If, in case, your vehicle details are not displayed, there is nothing to worry. It's because it takes at least two months from when insurance companies submit data to when it appears in the IIIB database.
Things To Keep In Mind While Using IIIB As A Resource
Only 3 searches are allowed per each email address/phone number
Data is available only from April 2010 onwards
No special characters can be used while entering the vehicle registration number.
If your vehicle information is not displayed, submit a query so someone will get in touch with you
VAHAN is another great resource provided for citizens by the Ministry of Road Transport and Highways. This is a repository of all data related to vehicles, permits, insurance policies, etc. The online portal allows citizens to apply for permits, licenses, renew the same and check your insurance policy status. The following steps will help you check your car insurance policy status:
Log on to the Vahan website
Click on "Know Your Vehicle" option
You can either log in from the homepage or create an account with your phone number and email address
Enter your vehicle details like your car's registration number and the verification code then click on the option 'search'
On the page that open, you will be able to check your insurance policy status.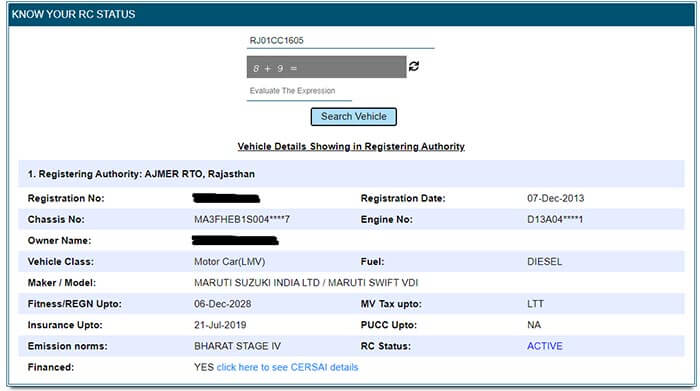 In case you can't find the information you need on both these online portals, you can consider your local RTO as your next stop. The nearest Regional Transport Office is the best source of offline information when it comes to anything related to your vehicle.
Find out the location and head to the RTO with all your necessary documents. This includes your driving license, insurance policy details, your car's RC and any important document you might need. Being prepared before you go to the RTO will cut down on time where you need to look for information or ask someone at home to look for important documents.
The officials at the RTO can help with the information or direct you to the right resource to obtain your car insurance policy status.
4. From Your Insurance Provider
Lastly, Probus can always help you look for your insurance policy status. A few simple steps will help you find out the information you need. All you have to do is reach out to the team of experts at Probus who can address every single query of yours in an unbiased manner.
Knowing the status of your car insurance policy is handy in case of an accident, or if you need to know when to renew it. A good car insurance policy will keep you and your car safe on the road.