Renew in just 5 mins.
No Inspection.
No Paper Work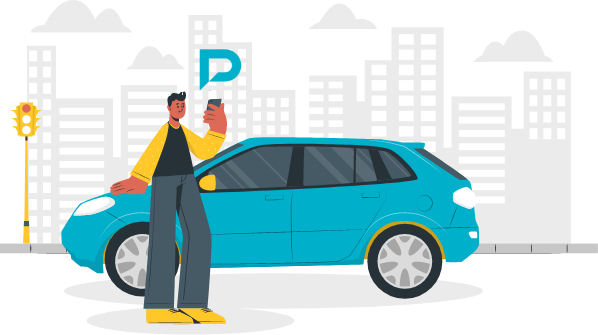 Compare

Car Insurance Plans
There's no denying that car insurance will protect you financially in the event of an accident involving the insured vehicle. Moreover, a car insurance policy is more than simply financial protection in the event of responsibility; it may also be of substantial assistance provided certain conditions are met when purchasing the policy. The Return to Invoice Protection Cover Add-on is one such useful coverage.
Return to Invoice, or RTI, is a feature of comprehensive car insurance plans. The add-on entitles you to compensation equal to the car's invoice value, or the car's original worth when you purchased it. When a car is stolen or damaged beyond repair, the claim is valid. If you add RTI coverage to your car insurance, you'll be able to collect the full cost of the vehicle, including any on-road taxes you paid, if it's lost, stolen, or destroyed beyond repair.
Benefits of Return To Invoice Cover in Car Insurance
Listed below are the benefits of return to invoice cover in car insurance.
Coverage for New Cars
In general, people are more anxious about their new car than they are about their used car. When the new car is involved in an accident and suffers any form of damage, the owner becomes even more emotionally exhausted. However, if a person purchases Return to Invoice coverage in addition to basic car insurance, the policyholder can rest easy even if there is substantial damage.
Increases the Coverage Area:
Return to Invoice is an add-on coverage that you can purchase in addition to your car insurance policy. Add-ons broaden the extent of coverage and personalize it. Because it is not free coverage, not everyone opts to purchase it.
In the event of a total loss, this is beneficial.
A total loss occurs when a vehicle is so badly damaged that fixing it would cost more than the car's resale value. It is consequently safer to sell the car and keep any money you receive. RTI will come in handy in this situation. It will assist you in obtaining the full worth of your vehicle without having to consider an injury, repair, or salvage.
Own Damage is available.
There are two sorts of automobile insurance policies. The first is a simple Third-Party Liability policy, and the second is a Comprehensive policy with several coverage options. With a Comprehensive car insurance policy, which includes Own Damage coverage, the Return to Invoice Add-on is available. With the use of RTI, you can boost the benefit supplied by a Comprehensive policy.
In the event of a theft, keep your money in a safe place.
In India, car theft is common. A car could be stolen from you by someone with nefarious intentions. Without RTI coverage, all of the money you paid on a brand-new automobile would be wasted.
What Is The Function of Return To Invoice Cover?
When your car is damaged beyond repair, such as when it is totalled, or when it is stolen, the Return To Invoice cover kicks in. Many factors can cause a car to be declared a total loss. Here are several examples:
Fire: When a car explodes due to a fire, it causes severe damage.
Floods: Water can enter an automobile and severely damage vital components.
Landslide: huge rocks, logs, and rubble might crush the vehicle, causing irreversible damage.
Collision: A collision, especially with a larger vehicle, can result in a total loss.
This is when you can put a claim against the Return to Invoice add-on to your auto insurance policy.
Who Should Opt for Return To Invoice Cover?
With car insurance coverage, one can purchase a variety of add-ons. However, not every policyholder will benefit from every Add-on. As a result, it is recommended that a person first examine his or her particular needs before purchasing a car insurance add-on.
People who live in places where car theft is a typical occurrence
People do not have access to safe parking.
People who travel great distances regularly are at risk of being involved in a car accident.
Inclusions and Exclusions of Return To Invoice Cover
The following are the things included under the Return to Invoice cover:
Living in a thief-prone community
If you live in an area where car theft is widespread, get an RTI policy.
Unsecured parking is not permitted.
This is common in larger cities, but with RTI add-on coverage, you may sleep well without worry!
Forget about having to pay astronomical expenses if your car is irreversibly damaged or stolen!
Natural calamity prone area
If you live on a slope or in a region where floods are common, your automobile may be at risk of high-end damage; acquiring an RTI is a realistic alternative to avoid more financial strain!
Those who purchase the Return to Invoice coverage as part of their comprehensive auto insurance policy will find it extremely beneficial. Because it is so useful, it can only be obtained under specified circumstances. The following is a list of scenarios in which RTI coverage is not available.
Third-party (TP) Liability Policy: Own Damage coverage is not available in this type of car insurance, hence the Return to Invoice coverage is not available.
Small Dents or minor damages: Irreparable damage does not include minor dents and grazes on the vehicle's body. As a result, the RTI add-on isn't applicable.
Older Cars: The policyholder will not be able to acquire the RTI Add-on after a specified number of auto insurance renewals. The number of years is determined by the insurance policy's terms and conditions.
Minor Injuries: Other than total loss or theft, the policyholder cannot file a claim against his or her RTI add-on. Even if a claim is filed, the RTI will not apply to minor vehicle damages.
RTI Car Insurance – Things to Remember
Here's the list of the things that you should keep in mind with your RTI car insurance.
Cost and Validity: The RTI coverage would set you back about 10% extra than a standard comprehensive auto insurance policy. Furthermore, the add-on coverage is only available with a new car and is only good for three years from the date of purchase. Because cars older than three years often have a significant degree of wear and tear, the return on invoice option is suspended after three years. If an RTI claim is filed, insurance providers cannot overlook this element, and the insurer would have to book a loss for providing this service.
Complete reimbursement vs IDV: If you do not choose RTI in your car insurance policy, the insurer will simply compensate you for the total sum assured as stated in your policy, which is the insured declared value, which is adjusted to account for annual depreciation values. It's important to remember that a vehicle's value depreciates by 5% in the first six months after purchase. The vehicle's value depreciates by 10% in a year, and the proportion of depreciation continues to climb with each passing year.
RTI safeguards your vehicle from damage caused by accidents: If you have the return to invoice add-on with your automobile insurance policy, you will be eligible for full repayment of the real cost of the car if you are in an accident that damages it beyond repair. As a result, if the car is irreparably destroyed within the first three years, you can get your full investment back, including the car's on-road price.
Frequently Asked Questions
Here's the list of the frequently asked questions related to Return to Invoice Cover: