Renew in just 5 mins.
No Inspection.
No Paper Work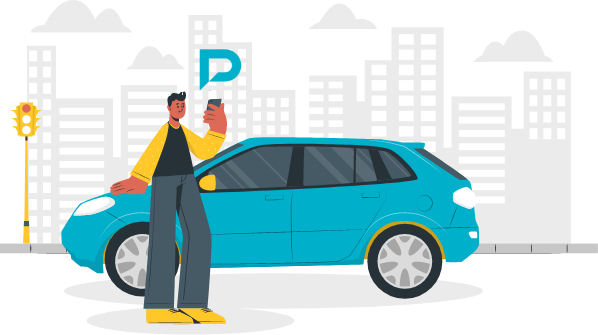 Compare

Car Insurance Plans
When compared to any other portion of the vehicle, a tyre is a critical component that experiences the most wear and strain. Given the state of India's roads, it is critical to purchase a tyre and tube insurance policy to avoid surprise tyres and tube repair or replacement expenditures.
A Tyre Protection policy is an automobile insurance add-on that covers the cost of repairing and replacing tyres. This add-on cover insures tyres against accidental loss, damage, or cuts, as well as labour costs incurred during tyre repair or replacement. It is available for purchase as an add-on to a standalone own-damage or comprehensive car insurance policy.
Who Should Take a Tyre Protection Cover?
The following individuals/car owners, according to experts, should consider acquiring this supplementary coverage:
It's ideal for everyone who owns a car.
If you drive your car regularly,
If you want to travel to mountainous locations in your vehicle
Owners of new/luxury automobiles
People who live in high-accident areas.
Benefits of Tyre Damage Add-on Cover
The following are the benefits of choosing a tyre damage add-on cover.
Labour Expenses for Tyre Removal, Refitting, and Rebalancing
Fitting or relocating a tyre from one location to another can be an additional expenditure that appears as a labour cost in the future. The policyholder will be reimbursed for the labour costs of removing, refitting, and rebalancing the tyre if they have a tyre protection cover and a comprehensive car insurance plan.
Cost of a New Tyre to Replace the Damaged One
Tyre damage can occur from a variety of causes, including cracks, bulges, punctures, cuts, and so on. During such instances, tyre replacement may be the most practical solution. As a result, it is important to purchase a tyre protection plan in conjunction with a comprehensive auto insurance policy to protect yourself against the cost of replacing a damaged tyre that may occur due to any of the aforementioned reasons.
Accidents or Misfortune
Unforeseen misfortune or damage to the tyre and cylinders, rendering the tyre unfit for use. This includes things like tyre swell, tyre blasting, and tyre damage/slice. Damage to a car's wheels might take the form of bulging, crushing, cutting, or bursting. As a result, it's a good idea to insure the tyre together with the car to cover the expense of tyre damage in the event of an accident.
Exclusions of Tyre Damage Add-on Cover
Here's the list of the standard exclusions under the tyre damage add-on cover.
If the car was driven while under the influence of alcohol or other intoxicating substances, no claims can be made.
If the car was operated by someone who did not have a valid driver's licence, no claims can be filed.
No claims will be considered if the policyholder was guilty of contributory negligence or if the damage was caused by a voluntary act.
No claim can be brought for losses caused by the automobile's depreciation.
Damages caused by an uninsured risk cannot be claimed.
Here are some of the other exclusions under such a policy. These are as follows
Puncture and tyre repair costs are not covered.
Damages resulting from manufacturing flaws are not covered.
Damages incurred as a result of a deficiency in a service given by an unlicensed service center are not covered.
Damages to the car caused by improper storage or transit are not covered.
Damages incurred as a result of racing or a rally are not covered.
Damages to the tyre or tube as a result of theft or vandalism.
Any loss or damage resulting from tyre theft and/or criminal activity is considered fraudulent.
Frequently Asked Questions
Here's the list of the frequently asked questions related to the Tyre damage add-on cover.