Renew in just 5 mins.
No Inspection.
No Paper Work
* Subject To Underwriting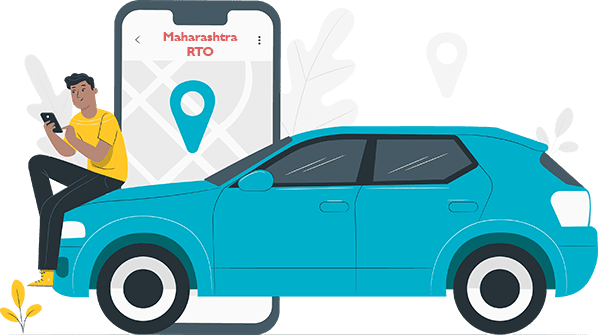 Compare

Car Insurance Plans
Chhattisgarh's Transport Department was created by section 213 of the Motor Vehicles Act of 1988, and the CG RTO is responsible for enforcing the state's laws governing vehicles. With the assistance of the Regional Transport Offices, the department also continuously monitors any additional state or federal regulations about automobiles or road safety (RTOs).
The Motor Vehicles Act of 1988 has a list of laws that Chhattisgarh is responsible for enforcing. The Chhattisgarh RTO's main responsibilities include enforcing road transport regulations, collecting taxes, and keeping an eye on pollution. The CG RTO ensures that all of the cars are registered and that the rules are followed correctly.
What Does Chhattisgarh RTO Do?
The Commissioner of the Chhattisgarh Transport Department is in charge of RTO because it is a division of the state government. This department is responsible for a variety of tasks. As follows:
Vehicle Registration
Before operating on Indian highways, vehicles must be registered. Vehicle owners receive permanent registration certificates and registration numbers from RTOs. Until the final registration is completed, people can also obtain temporary registration numbers. Vehicle owners must always have them on them when operating their vehicles.
Online Fitness/NOC
Issuing vehicle fitness certificates. Obtaining a fitness certificate for commercial vehicles and renewing it from the relevant Regional Transport Department (RTO).
License Issuance
Anyone who wants to ride or drive a car should first obtain a license. RTOs thus issue learner's permits, permanent driving permits, and international driving permits on behalf of the government after completing the application and testing procedures outlined by the transport department.
Unique Number Plate
Chhattisgarh RTO can also make decorative license plates for customers who want them for their cars.
Permits are Issued
Vehicle owners must obtain permits before travelling anywhere with their vehicles, typically for business. Vehicle owners can receive regional, state, and federal permits on a temporary or permanent basis.
No Objection Certificate
A no objection certificate must be obtained from the RTO where the vehicle was first registered if a person wants to relocate to a location that is under a different state or jurisdiction.
System for Online Auctions
The registration mark allocation is done to increase openness. It is for clients wanting posh or premium numbers for their cars.
List of RTO Office Codes in Chhattisgarh
| | | | |
| --- | --- | --- | --- |
| RTO Office | RTO Code | RTO Office | RTO Code |
| Baloda Bazar | CG22 | Kondagoan | CG-27 |
| Bemetara | CG25 | Korba | CG-12 |
| Bijapur (CH) | CG20 | Mahasamund | CG-06 |
| Bilaspur | CG10 | Mungeli | CG-28 |
| Bilaspur | MP26 | Narayanpur | CG-21 |
| Dantewada | CG18 | Raigarh | CG-13 |
| Dhamtari | CG05 | Raipur | MP-23 |
| Durg | MP-24 | Raipur | CG-04 |
| Durg | CG-07 | Rajnandgaon | MP-29 |
| Gariaband | CG-23 | Rajnandgaon | CG-08 |
| Jagdalpur | MP-25 | Ramanujganj | CG30 |
| Jagdalpur | CG-17 | Sukma | CG26 |
| Janjgir | CG-11 | Surajpur | CG29 |
| Jashpur | CG-14 | ambikapur | CG15 |
| Kanker | CG-19 | ambikapur | MP27 |
| Kawardha | CG-09 |   |   |
Type Of Vehicle Registration in Chhattisgarh
There are two types of registration processes prevailing in the state of Chhattisgarh-
Temporary Registration: This kind of registration is completed through the dealer and is done at the time a vehicle is purchased. Temporary registration is only available for a short time, and the owner of the vehicle must apply for permanent registration within that time.
Permanent Registration: No vehicle may be driven on Indian highways without having a permanent registration. The organization that assigns registration numbers in Chhattisgarh is known as RTO Chhattisgarh. The owner must properly fill out an application form to request a number. The appropriate RTO assigns the permanent registration number once the documents have been received and authorized. This allows for free vehicle operation.
Documents Required for Registration at Chhattisgarh RTO
Every new vehicle must be registered with the Chhattisgarh RTO, and certain paperwork is necessary for registration to be completed successfully. The required paperwork is listed below:
Address Proof:- Election Card, Aadhar Card, Electricity Bill, Water Bill, Passport
6-month Bank Statement
Photo ID Proof: PAN Card, Passport, Driving Licence
How To Get Vehicle Registration in Chhattisgarh?
Here is the list of the steps that you need to follow for the registration of your vehicle. 
Temporary Registration
Every time a new vehicle is purchased, the dealer is required to register it for a brief period until the Chhattisgarh RTO sends the permanent number.
Permanent Registration
Since this is a limited role of the department, the CG RTO is responsible for assigning this number. You must fill out a form for this procedure to begin, and then you will receive a registration number.
Ownership Transfer
By filling out Form 30, the new owner's name is substituted for the prior owner's. If you choose to finance your vehicle, you must submit a NOC with Form 35 before the name-transfer process.
Duplicate Registration
If the registration certificate is misplaced, an application and the FIR from the closest police station should be given to the Chhattisgarh Motor Vehicle Inspector or Regional Transport Officer.
Registration Renewal
This stated documentation must be supplied within 60 days after the RC's expiration. The records are
Form 25
PUC of the vehicle.
The RC and fitness certificate of the vehicle.
Road tax payment receipt.
Valid car insurance policy.
Form 60 and 61 or the PAN card attached
How To Get Vehicle Insurance in Chhattisgarh?
Chhattisgarh makes it simple to purchase auto insurance. Both online and offline methods are available. However, because it is the most convenient and saves time and money, we advise using the online method. One can compare plans and make an informed selection while purchasing insurance because there is little to no documentation required. There is scarcely anyone who doesn't aware that purchasing third-party motor insurance is required before operating a vehicle on Indian roads when it comes to getting vehicle insurance. This policy protects the insured vehicle from any liability resulting from an accident that causes property damage, injuries, or fatalities.
In addition, comprehensive auto insurance is an additional option that one may select based on their needs. This is more comprehensive in scope and includes both third-party liability and coverage for the insured vehicle. The damages brought on by a calamity, whether natural or man-made, are also covered. To purchase a plan, one must first visit the insurer's official website, browse the available options, compare them on an aggregator website, and then select the one that best meets his or her needs.
Contact Details of the Chhattisgarh (CG) RTO
Address– Indrawati Bhawan, Atal Nagar, Nawa Raipur
Phone– 0771-2511085
Fax– 0771-2582088
E-mail– atc.cg@gov.in
Frequently Asked Questions
1. How long is a private automobile registration certificate good for?
A registration card has a 15-year expiration date. After that, it must be renewed by going to the relevant RTO.
2. Due to a new job posting, I recently moved to New Delhi. Do I also need to update the RC with the new address?
Yes, the registration certificate must be updated with any address changes. You can do that by going to the area's RTO office that is close by.
3. How long is the Chhattisgarh learner's permit good for?
A learner's permit is good for six months.