Renew in just 5 mins.
No Inspection.
No Paper Work
* Subject To Underwriting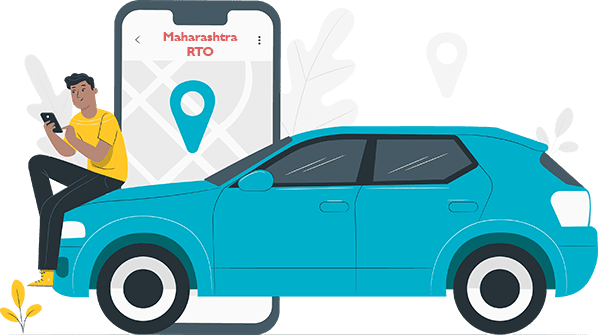 Compare

Car Insurance Plans
The Motor Vehicles Act of 1988's Section 213 is followed by the Madhya Pradesh Transport Department's operations. The Madhya Pradesh Transport Department's main responsibility is to uphold the regulations established under the Madhya Pradesh Vehicles Taxation Act, 1924 (Amended 1993), the Motor Vehicle Act, 1988, and the laws created as a result of these Acts.
The Transport Commissioner oversees the Madhya Pradesh Transportation Division. The Transportation Department is responsible for overseeing all Regional Transport Offices, Additional Regional Transport Offices, District Transport Offices, and transport checkpoints at state boundaries.
What Are The Core Functions of the Madhya Pradesh RTO?
The functions of Madhya Pradesh RTO are defined below-
Vehicle Registration- Issuing a duplicate registration certificate for a car, changing the address on a registration certificate, transferring ownership, ending the purchase agreement, and endorsing the hire purchase agreement.
Appointment and Issuance of Driving License (DL) – Offering several types of driving licenses, such as new DLs, learner's licenses, permanent DLs, duplicate DLs, and endorsements (if any). The MP RTO also sets up appointments for license applications in MP and enters backlogs for paper licenses.
Vehicle Permit – The Regional Transport Office is responsible for issuing permits to all public and commercial vehicles, including taxis, goods, and stagecoach vehicles, as well as authorization and special permits, duplicate permits, permits for education permanent programs, and permits for cancellation.
Online Tax Payment System & Dealer Point Enrollment System – Road taxes and new-vehicle taxes are collected throughout the state. The first state to provide value-added services like online tax payment is Madhya Pradesh. Additionally, it enables dealers to digitally register their vehicles.
Online Fitness/No-Objection-Certificate – Additionally, the MP RTO Transport Department issues duplicate copies of the vehicles' NOCs and Fitness Certificates. The RTO also handles the renewal of the cars' fitness certificates.
Vehicle's Mechanical Inspection- Vehicle inspection for certification of fitness, clearance for accident vehicles, validity checks for insurance, and the Pollution Under Control (PUC) certificate are all included in this.
List of RTO Codes & Areas in Madhya Pradesh
Listed below are the RTO locations along with their RTO codes.
| | | | |
| --- | --- | --- | --- |
| RTO Location | RTO Code | RTO Location | RTO Code |
| Madhya Pradesh | MP-01 | Sheopur | MP-31 |
| Madhya Pradesh | MP-02 | Datia | MP-32 |
| Madhya Pradesh | MP-03 | Shivpuri | MP-33 |
| Bhopal | MP-04 | Damoh | MP-34 |
| Hoshangabad | MP-05 | Panna | MP-35 |
| Morena | MP-06 | Tikamgarh | MP-36 |
| Gwalior | MP-07 | Sehore | MP-37 |
| Guna | MP-08 | Raisen | MP-38 |
| Indore | MP-09 | Rajgarh | MP-39 |
| Khargone | MP-10 | Vidisha | MP-40 |
| Dhar | MP-11 | Dewas | MP-41 |
| Khandwa | MP-12 | Shajapur | MP-42 |
| Ujjain | MP-13 | Ratlam | MP-43 |
| Mandsaur | MP-14 | Neemuch | MP-44 |
| Sagar | MP-15 | Jhabua | MP-45 |
| Chhatarpur | MP-16 | Barwani | MP-46 |
| Rewa | MP-17 | Harda | MP-47 |
| Shahdol | MP-18 | Betul | MP-48 |
| Satna | MP-19 | Narsinghpur | MP-49 |
| Jabalpur | MP-20 | Balaghat | MP-50 |
| Katni | MP-21 | Mandla | MP-51 |
| Seoni | MP-22 | Dindori | MP-52 |
| Raipur | MP-23 | Sidhi | MP-53 |
| Durg | MP-24 | Umaria | MP-54 |
| Jagdalpur | MP-25 | Anuppur | MP-65 |
| Bilaspur | MP-26 | Singrauli | MP-66 |
| Ambikapur | MP-27 | Ashoknagar | MP-67 |
| Chhindwara | MP-28 | Burhanpur | MP-68 |
| Rajnandgaon | MP-29 | Alirajpur | MP-69 |
| Bhind | MP-30 | Agar | MP-70 |
Types of Vehicle Registration in Madhya Pradesh (MP) RTO
There are two types of vehicle registration in Madhya Pradesh as follows:
Permanent Registration: For your vehicle to function on the roads of Madhya Pradesh, you should have a permanent registration for your vehicle- two-wheeler and car.
Temporary Registration: It is advised to register your car temporarily, good for one month if you are travelling from one state to another. You should thereafter receive permanent registration.
How to Get Two-Wheeler/Four-Wheeler Insurance in Madhya Pradesh?
Your two-wheeler or four-wheeler must be insured with third-party protection in India. Before choosing an insurance plan, you can evaluate the plans provided by different two-wheeler insurance providers as well as the duration of the coverage. The procedures are essentially the same as for auto insurance, except you are looking for an insurer that offers coverage for the model of your vehicle.
By following these easy procedures, you can obtain comprehensive and/or third-party insurance for your car or two-wheeler:
Fill out the application on the MP RTO website you selected with information about your car.
Select the preferred policy and submit all necessary paperwork.
Pay the fee in any way you prefer—online or in person.
Information will be sent to you by email or regular mail.
Documents Required To Register A Motor Vehicle In Madhya Pradesh
The following documents are required to register a vehicle at MP RTO-
Application to register the vehicle/Form 20
PUC certificate
Documents for address and age proof
Vehicle registration fees ( as applicable)
Applicable taxes Sales certificate (form 22)
Passport size photo
Vehicle insurance papers
You must provide the invoice and a temporary vehicle registration number in order to register an imported vehicle ( if any).
Form 34 with details of loan hypothecation
Manufacturer's certificate in case of carriage vehicles
The Transport Commissioner must give his or her approval before a trailer's design may be registered.
Vehicle Ownership in Madhya Pradesh (MP) RTO
If you are looking to transfer vehicle ownership from one person to another, here are the different ways to do it.
Normal transfer: In a typical transfer, the transferor is required to notify the MP RTO of the ownership change.
Death: In this case, the heir to the possession may use the car for three months while claiming ownership of the item.
Vehicle Purchased at a Public Auction: You must register the vehicle in your name within 30 days of the sale, whether it was held by the State or the Federal Government.
How To Get Duplicate R.C. at Madhya Pradesh RTO?
Form 26 must be used when issuing duplicate Certificates of Registration at the Madhya Pradesh RTO. The MP RTO's Registration Authority would receive the payment by Rule 81 of the Central Motor Vehicle Rules, 1989. You should fulfill the following conditions:
Pollution Under Control Certificate
Contact Details of Madhya Pradesh RTO
Address: Regional Transport Office Bhopal No. 6 Locality, Durga Mandir Road, Shivaji Nagar, Bhopal, Madhya Pradesh – 462016.
Phone: 080901 03434
Fax: 0141-2740177
Frequently Asked Questions
1. Is it required that I register my car with the MP RTO?
Yes, it is required in India according to the Motor Vehicles Act. Otherwise, there are legal consequences.
2. Does MP RTO offer online access to car registration forms?
Yes, all of the application and car registration forms are available for download online. can acquire them directly from the MP RTO office.
3. What is a temporary RC's period of validity?
Vehicles that need to be moved to another state are given a temporary registration certificate. Additionally, it has a 30-day expiration date.
4. What Saturday does the Madhya Pradesh RTO close?
The second and fourth Saturdays of every month are observed as closed holidays by all Madhya Pradesh RTO. The fifth Saturday in a month with five Saturdays will be a working day.
5. How can I obtain a customised/unique license plate in M.P.?
Through an online auction, MP RTO assigns posh registration numbers to car owners. The candidates must sign up for the online auction and then place a bid for the number they desire. On the e-auction platform, you can also check the unique registration numbers.