Renew in just 5 mins.
No Inspection.
No Paper Work
* Subject To Underwriting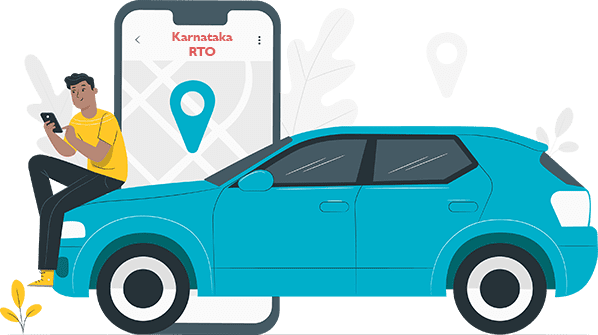 Compare

Car Insurance Plans
The Regional Transport Office of Delhi was created under Section 213 of the Motor Vehicles Act, 1988, and functions as an organized entity that manages and keeps a database of all the drivers and regulated vehicles in the nation's capital. RTO Delhi is governed by the Transport Commissioner and operates per the rules and legislation outlined in the Motor Vehicle Act, which has recently undergone another revision to produce the intended results. Additionally, it is in charge of putting policies into practice, coordinating efforts, and keeping an eye on each of the Delhi National Capital Territory's transportation-related operations.
An efficient road transport management system has been built in Delhi by its transport department to maintain mobility that is safe and comfortable for the general public on highways.
Here are the main functions of Delhi RTO. 
Motor Vehicle Registration
The issuance of fitness certifications for vehicles, the transfer of ownership of the vehicle, changes to registration information, removal of hypothecations, and issuance of registration certificates for motor vehicles are all included.
Motor Vehicle Tax Collection
This involves handling any motor department action matters, collecting vehicle inspection fees, and collecting Motor Vehicle Tax, or Road Tax, under the Motor Vehicles Act of 1988.
Issuance of Driving Licence
The issuance of a learner's permit, followed by a driving license, the administration of driving tests, the renewal or duplication of a driving license (in the event of loss or theft), and the issuance of licenses to driving instructors, conductors for commercial vehicles, and professional motor vehicle driving schools are all included in this.
Vehicle's Mechanical Inspection
This includes checking the vehicle's fitness for certification, clearing damaged vehicles, and verifying the validity of the insurance and Pollution Under Control (PUC) certificate.
Maintains a Record of Registered Vehicles
Each office's database contains the car registration information from the Delhi RTO. You can go to the Delhi RTO website or the Parivahan Sewa website of the Ministry of Road Transport and Highways to acquire vehicle information for the Delhi RTO.
Issuance of Permits
This includes awarding a variety of travel and transportation licenses, including the All-India Tourist Vehicle Authorisation and Permit, the International Driving Permit, inter-state and national permits for commercial vehicles, licences for passenger-carrying vehicles and school buses.
Delhi RTO Codes with Office Locations
| | |
| --- | --- |
| RTO Office | RTO Codes |
| Dwarka | DL-09 |
| Indraprastha Depot | DL-02 |
| Janakpuri | DL-04 |
| Loni Road | DL-05 |
| Mall Road | DL-01 |
| Mayur Vihar | DL-07 |
| Raja Garden | DL-10 |
| Rohini | DL-11 |
| Sarai Kale Khan | DL-06 |
| Sheikh Sarai | DL-03 |
| Surajmal Vihar | DL-13 |
| Vasant Vihar | DL-12 |
| Wazirpur | DL-08 |
Vehicle Registration Type in Delhi RTO
The two main types of vehicle registration available in Delhi RTO are:
Temporary vehicle registration:
The authorized dealer will provide you with a temporary vehicle registration if you just bought a new car. The temporary number is only good for 30 days, after which you must go to your neighborhood RTO office to get a permanent registration certificate.
Permanent vehicle registration:
By completing an application and the required documentation, you can apply for a permanent registration certificate at your neighborhood Delhi RTO. After that, you must pay the necessary fees. A vehicle's permanent registration is good for 15 years.
Procedure To Register New Commercial Vehicles in Delhi
New commercial vehicles must be registered at the M.L.O. at the Delhi Transport Department's main office. The concerned vehicle owner must provide the following paperwork along with a request for the same:
Manufacturer's invoice
L.O.I issued by the S.T.A branch
PAN card or Form 60 and 61, as applicable
Form 20, 21, and 22
Self-attested copies of the vehicle's insurance certificate and address proof of the vehicle owner
Form 34
Fitness certificate
Applicable registration fee and road tax
Delhi RTO Contact Details
Public Relations Officer,
Transport Department,
5/9 Under Hill Road,
Delhi 110054.
Phone No. 23994223
Email: adpro.tpt@delhi.gov.in
Frequently Asked Questions
1. Do I have to have my vehicle registration certificate with me at all times while I'm driving in Delhi?
Yes, carrying a vehicle registration certificate when driving is required; otherwise, fines apply.
2. Before renewing the registration certificate, does the Delhi RTO inspect the vehicle?
Yes, a physical inspection of the car is done before the RC book is renewed.
3. How long does it take to receive an RC from the Delhi RTO?
At the RTO in Delhi, you can obtain the registration certificate for your vehicle within 7 days of the application date. The Parivahan Sewa website also lets you check the status of your RC application there.
4. When do I need to have Delhi RTO renew my vehicle registration?
After 15 years from the date of issuance, you must renew your private car registration with Delhi RTO.
5. How can I obtain my vehicle's NOC from the RTO in Delhi?
When transferring ownership of the car or re-registering it in another state, a No Objection Certificate (NOC) is necessary. You must submit Form 28, the vehicle's supporting paperwork, and the necessary fee to the RTO in Delhi to acquire a NOC from them. The RTO will provide your car with a NOC after reviewing your documentation.