Renew in just 5 mins.
No Inspection.
No Paper Work
* Subject To Underwriting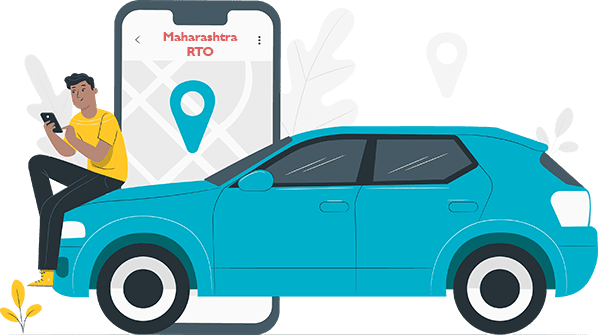 Compare

Car Insurance Plans
The Motor Vehicles Act's provisions, as well as its norms and regulations, are enforced by Rajasthan's Regional Transport Department to collect taxes. As a result, the main responsibilities of the regional transport office are to issue driving licences to applicants, register vehicles, issue permits to applicants, collect motor vehicle taxes, and enforce laws regarding vehicles in the state of Rajasthan.
The Motor Vehicles Act of 1988 established the Rajasthan RTO, or Transport Department of Rajasthan, to carry out many mandated duties. The regional department's primary goal is to provide the state's citizens with appropriate and effective transportation services.
Functions of the Rajasthan Regional Transport Department
Rajasthan RTO is in charge of many tasks and obligations, including the following:
Vehicle Registration
The issuance of permanent and temporary registration certificates, trade certificates, renewal and duplicate registration copies, ownership transfers, NOCs, and other documents is the responsibility of the Rajasthan RTO.
Driving License
People can obtain their driver's licence, as well as duplicates and business licences, through Rajasthan RTO.
Tax Collection
The Rajasthan RTO is in charge of collecting a variety of taxes, including quarterly, lifetime, green, composite, border, and others.
Regulation and enforcement of the requirements of the Motor Vehicle Act
The RTO makes sure that the rules and regulations created following the Motor Vehicles Act are appropriately enforced.
Road safety measures
The state of Rajasthan's Regional Transport Office is responsible for enforcing several traffic laws and ordinances.
Vehicle pollution control measures and inspection
The RTO makes sure that the state's cars are properly checked for noise and air pollution. It also enacts many laws and regulations to keep pollution under control.
List of RTO Codes in Rajasthan
| | | | |
| --- | --- | --- | --- |
| RTO office | RTO Code | RTO office | RTO Code |
| Abu Road | RJ-38 | Jodhpur | RJ-19 |
| Ajmer | RJ-01 | Karauli | RJ-34 |
| Alwar | RJ-02 | Kekri | RJ-48 |
| Balotra | RJ-39 | Khetri | RJ-53 |
| Banswara | RJ-03 | Kishangarh | RJ-42 |
| Baran | RJ-28 | Kota | RJ-20 |
| Barmer | RJ-04 | Kotputli | RJ-32 |
| Beawar | RJ-36 | Nagaur | RJ-21 |
| Bharatpur | RJ-05 | Nohar | RJ-49 |
| Bhilwara | RJ-06 | Nokha | RJ-50 |
| Bhinmal | RJ-46 | Pali | RJ-22 |
| Bhiwadi | RJ-40 | Phalodi | RJ-43 |
| Bikaner | RJ-07 | Pipar city | RJ-54 |
| Bundi | RJ-08 | Pokhran | RJ-55 |
| Chittorgarh | RJ-09 | Pratapgarh | RJ-35 |
| Chomu | RJ-41 | Rajsamand | RJ-30 |
| Churu | RJ-10 | Ramganjmandi | RJ-33 |
| Dausa | RJ-29 | Sadulshahar | RJ-56 |
| Dholpur | RJ-11 | Sawai Madhopur | RJ-25 |
| Didwana | RJ-37 | Shahpura | RJ-52 |
| Dudu | RJ-47 | Shahpura | RJ-51 |
| Dungarpur | RJ-12 | Sikar | RJ-23 |
| Hanumangarh | RJ-31 | Sirohi | RJ-24 |
| Jaipur Jhalana | RJ-14 | Sri Ganganagar | RJ-13 |
| Jaipur North | RJ-45 | Sujangarh | RJ-44 |
| Jaisalmer | RJ-15 | Sumerpur | RJ-57 |
| Jalore | RJ-16 | Tonk | RJ-26 |
| Jhalawar | RJ-17 | Udaipur | RJ-27 |
| Jhunjhunu | RJ-18 | | |
How To Register Your Vehicle at Rajasthan RTO?
Every vehicle that travels on Rajasthani roadways must be registered with the Rajasthan RTO. To register the vehicle, you must go to the closest RTO in the district of Rajasthan. Every owner of a vehicle is required by the Motor Vehicles Act of 1988 to register their vehicle in the appropriate RTO by completing Form No. 20 for Registration in RTO of Their Respective Area. The applicant must provide the listed documents with their application for car registration at the Rajasthan RTO.
Here is the list of documents required for vehicle registration at Rajasthan RTO.
Form 20
Form 21
Form 22A, or the vehicle's manufacturer's roadworthiness certificate
If the car is purchased on loan, the financer must provide Form 28 or a No Objection Certificate (NOC).
Purchase invoice
PAN card or Form 60
Resident proof
Passport size photographs
Vehicle insurance certificate
Road tax as per Rajasthan state
In the event of loan hypothecation, use Form 34
How To Avail Vehicle Insurance In Rajasthan?
In Rajasthan, four-wheeler insurance is easily accessible both online and offline. Keep in mind that the Motor Vehicles Act of 1988 stipulates that third-party auto insurance must be carried out. The insured is protected by third-party insurance from any liability resulting from accidents that result in third-party property damage, injuries, or fatalities. Comprehensive insurance that covers one's harm is also offered by insurance companies in Rajasthan. There are also add-on covers available that one can select to increase basic insurance coverage.
Process for Fancy Registration in Rajasthan Regional Transport Office
Applications for unique registration numbers must be submitted to your local RTO. If no other applicants are waiting for the same or a specific registration number after you've filed your application and paid the money, you'll be given that number. The number will, however, be put up for sale if there are other applications for the same one. The number will be assigned to the applicant who placed the highest bid. To find out whether the number you desire is available or not, you must communicate with your RTO. If not, you must confirm the auction dates, which are announced by the RTO in local major publications.
Contact Details of Rajasthan (RJ) RTO
The state government has given citizens numerous ways to contact transport officials, including the Rajasthan RTO number. With the aid of the above information, you can get in touch with Rajashtan RTO. The Rajasthan RTO website can be used to check a vehicle's registration online in Rajasthan.
Address: Transport Commissioner, Parivahan Bhawan, Sahkar Marg, Jaipur Rajasthan.
Phone: 0141 274 0042
Fax: 0141-2740177
Email: transport@rajasthan.gov.in
Rajasthan RTO Office Timings: 10.30 am – 5.00 p.m
1. My registration certificate is missing. Now, what would I do?
The owner of the vehicle may get a duplicate registration certificate by contacting the relevant Registering Authority in the event of a lost registration certificate. In this case, a request must be sent together with the necessary paperwork. A charge must also be paid to obtain a duplicate RC.
2. In Rajasthan, is a learning licence required to receive a permanent driving licence?
A learning licence is not required to obtain a permanent driving licence. However, to do so, you must pass an exam administered by the Rajashtan RTO.
3. Is a NOC required to pay road taxes?
No, a NOC is not necessary to pay road taxes. It is only necessary if you are acquiring a re-registration mark and purchasing the vehicle from another state.
4. What happens if I forget to renew my Registration Certificate by the due date?
You must renew the vehicle RC on time if you want to drive your car without problems or to stay out of trouble on the road. In the case of a private car, a permanent RC typically lasts for 15 years before needing to be renewed. Your insurance provider won't cover you if something goes wrong if you have an invalid RC, leaving you with a large repair price.
5. Do I have to present the vehicle when I register it?
When a car is registered, a comprehensive vehicle inspection is performed. You must bring the car to the relevant RTO office.