Renew in just 5 mins.
No Inspection.
No Paper Work
* Subject To Underwriting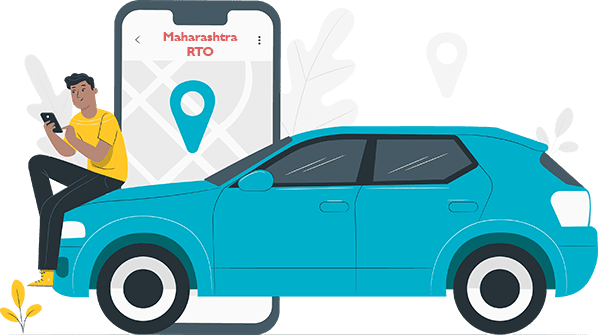 Compare

Car Insurance Plans
Department of Transport of Pune functions under the Motor Vehicle Act, 1988 of section 213. The Pune RTO was fundamentally founded to impose the provisions of the Motor Vehicle Act of 1988. The Pune RTO is headed by the Transport Commissioner. The Deputy Transport Commissioner assists and directly reports to the Transport Commissioner. A car insurance policy (third party liability only) is mandatory for every vehicle registered at Pune RTO as per The Motor Vehicle Act of 1988. The RTO Pune is responsible for service and function related to private and commercial vehicles and ensures the vehicles' smooth running on a daily basis. To know more about RTO Pune and its function in great detail, have a look at the following mentions.
Pune RTO ensures that all the rules and regulations under the Motor Vehicle Act are followed. Some of the functions of the Pune RTO office are as below.
Major Responsibility:
It takes care of the implementation of the Motor Vehicles Act, 1988 provisions, Central Motor Vehicles Rules, 1989, and Maharashtra Motor Vehicles Regulations, 1989.
Focus:
It focuses on the coordinated growth of Road Transport via the levy, permit, and tax collection regime as per the Bombay Motor Vehicle Act of 1958
Driving License (DL) Services:
The RTO in Pune manages all functions related to Learner's License, Permanent License as well as a license for international driving. Different types of vehicles need different Licenses; therefore, the RTO conducts procedures specific to the class of vehicle you are applying for. 
Renewals:
Pune RTO takes up the duty to renew a driving license and renew permits and related services.
Vehicle Registration Services:
New vehicles purchased in Pune need to be registered at the local RTO. Upon successful registration, vehicle owners are presented with the Registration Certificate (RC). In the case of second-hand vehicles, the RC Book needs to be transferred from the old owner to the new one to reflect the new owner's name on the certificate. This is a legal requirement and an integral process in the vehicle ownership transfer process.
Collection Of Road Tax:
RTO collects the excise duty on vehicles – road tax, which is an important source of revenue for the government.
Permit Issuance and Checking:
RTO is responsible for collecting levies, permits, and taxes under the Bombay Motor Vehicle Act of 1958 and checking them to coordinate the increase of road transportation.
Road Safety Programme:
The Pune RTO might execute road safety programs from time to time and check vehicles for environmental compatibility. They can coordinate with other government departments to ensure road safety and levy penalties on rule-breakers.
Details of RTO Pune offices
The followings are the details of the RTO Pune offices:
MH-12 RTO Office Pune:
| | |
| --- | --- |
| RTO Code | MH-12 |
| Office address | 38, Dr. Ambedkar Road, Near Sangam Bridge, Pune – 411001 |
| Office Timing | 9:30 am – 6:30 pm |
| Ph number | 91-20-26058080 / 26058090 |
MH-42 Baramati – Pune RTO Office:
| | |
| --- | --- |
| RTO Code | MH-42 |
| Office address | Vidhya Corner, MIDC Circle, Bhigwan Road, Baramati, Pune – 413133 |
| Office Timing | 9:30 am – 6:30 pm |
| Ph number | +(91)-2112-243111 |
MH-14 Pimpri Chinchwad RTO Office:
| | |
| --- | --- |
| RTO Code | MH-42 |
| Office address | Purna Complex, A Wing, Opp. Telco Gate, Chikhali Road, Pimpari, Chinchwad, Pune – 411019 |
| Office Timing | 9:30 am – 6:30 pm |
| Ph number | +(91)-20-27492828 |
MH-53 Pune South RTO Office:
| | |
| --- | --- |
| RTO Code | MH-53 |
| Office address | Pune South, Maharashtra |
| Office Timing | 9:30 am – 6:30 pm |
| Ph number | NA |
MH-54 Pune North RTO Office:
| | |
| --- | --- |
| RTO Code | MH-54 |
| Office address | Pune North, Maharashtra |
| Office Timing | 9:30 pm – 6:30 pm |
| Ph number | NA |
Types of driving licenses issued in RTO Pune
The followings are the broad categories of different types of driving licenses issued in RTO Pune.
Motorcycles with gear (MCWOG): Under this section, the applicant must be 18 years or above with valid required documents. These are Light Motor Vehicles used for private, commercial, or transport.
Two-wheelers without gear (MCWG): This type of license is issued for mopeds or two-wheelers without gears.
Motorcycle with an engine capacity of up to 50cc: If the applicant is 16 or above years of age this type of license is issued. In this case, the applicant must possess the consent of his/her guardian or parents along with the required documents
Light motor vehicles (LMV): Three-wheelers and four-wheelers fall under this class of driving license. The license holder can drive cars, jeeps, vans, etc.
Heavy commercial vehicle: In this section, the applicant must be 8th standard qualified and over or equal to 18 years of age, along with a driving training certificate from a registered school under the state government. There are several categories under this type of commercial vehicle license, such as heavy passenger carriers, heavy goods carriers, etc.
A driving License for road rollers, and trailers, among others, are also issued to the applicants who match the eligibility criteria with proper documents.
Types of vehicle registration in RTO Pune
There are two types of vehicle registration offered in RTO Pune and they are as below:
Temporary Registration: As the name suggests, the temporary registration is issued to the vehicle owner at the time of vehicle purchase. The temporary registration is applicable for one month; therefore, the vehicle owner has to apply for the showroom on behalf of the vehicle owner and apply for a permanent registration before the expiry of the one month.
Permanent Registration: Permanent registrationis mandatory for every vehicle running on the city roads. RTO office in Pune is responsible for the issuance of Permanent Registration once the vehicle owner submits all the necessary documents along with applicable fees.
How to register a new vehicle in RTO Pune?
Even if the owner has a registration certificate for the vehicle in another state and he/she wants to drive the vehicle on the roads of Pune, a registration certificate from RTO Pune is mandatory. Otherwise, the Motor Vehicles Act of India will not allow that person to run any unregistered vehicle in Pune. The vehicle owner needs to have either a temporary or permanent registration certificate which can be initiated directly from the dealer by including registration details on the trade certificate. After that, the vehicle needs to be sent for inspection. Once the inspection and all the other formalities are done, a new registration number will be allotted to the vehicle owner.
To register a new vehicle in RTO Pune, the following documents are required.
Form 20 or the application form through which the new registration can be done.
Form 21 with the sales certificate obtained from the dealer.
Form 22A/roadworthiness certificate of the vehicle obtained from the manufacturer stating that the vehicle is in compliance with pollution and safety standards.
Invoice of purchase in case life tax is applicable.
Vehicle insurance documents.
Valid address proof of the owner
A custom bill is required if the vehicle is imported.
Certificate of the manufacturer in case of a carriage
STA's approval certificate in case of the trailer vehicles
A tax payment receipt is required if the vehicle is bought from another state.
Maharashtra State RTO FAQs
1. How to get an HSRP number plate in Pune?
You can visit the RTO office to register for a high-security number plate in Pune. You must provide the relevant documents to get an HSRP number plate.
2. How can I check vehicle owner details with number plate details in Pune?
You can log on to the Parivahan portal to get vehicle information, including the owner's details.
3. How do you transfer ownership of a vehicle in Pune?
A new owner cannot use the previous owner's vehicle plate or registration details. Therefore, the transfer of ownership is mandatory by RTO Pune. In order to apply for a new registration certificate, Form 20 and Form 21 are required. The other necessary documents are as below.
Form 33 in case of an address change.
Forms 29 and 30 to transfer the ownership of the vehicle
Form AT and FT
Form 28 or No Objection Certificate (NOC) from the finance if the vehicle is bought on loan. 
Form TCR and TCA if the vehicle is bought for a commercial purpose
Affidavit on non-involvement in crime, accident, or theft. 
4. How can I avail myself of a duplicate registration certificate from RTO Pune?
Duplicate RC can be availed of from RTO Pune if the vehicle owner cannot find the original one. The owner must submit all the required documents and a duly signed and filled application form. The information required for this process is – the chassis number, registration number of the vehicle, model number, name, address, and engine number. The following process and documents have to be followed.
NOC from the financer if the vehicle is on loan
Copy of driving license
A challan saying "RC is lost" will be issued.
Copy of insurance certificate 
An application fee has to be paid to avail of the duplicate RC
Form 26. It can also be downloaded from the official website of RTO Pune
Diving test paper.
5. How many days must a new vehicle be registered with RTO Pune?
Once you have purchased the vehicle, it needs to be registered with RTO Pune within 7 days. Initially, a temporary registration certificate can be obtained from the dealer. However, a permanent RC must be obtained within the stipulated period. 
6. For how long a registration certificate is valid?
A registration certificate for a private vehicle is valid for 15 days. After that, one has to renew it for 5 years at a time.
7. Will the Pune RTO help me out in availing the new Smart Card Driving License?
You can get in touch with the nearest RTO with your old driving license for the updated Smart Card version.