Renew in just 5 mins.
No Inspection.
No Paper Work
* Subject To Underwriting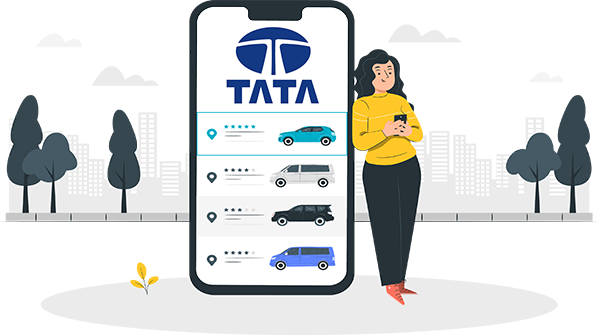 Compare

Car Insurance Plans
Morris Garage (MG), which was established in a garage called "Morris Garages," describes itself as a 94-year-old company. With its manufacturing facility in Gujarat, the firm entered India in 2017. In 2019, it introduced the MG Hector, the first MG vehicle sold in India. MG Motor India acquired the 178-acre plant from General Motors and has since invested more than Rs. 2,000 crores in renovating it. The MG Hector, MG ZS EV, MG Hector Plus, and MG Gloster are just a few of the vehicles that MG Motor India now offers for sale in the Indian market.
As a result, if you intend to purchase a vehicle from Morris Garages MG, you are undoubtedly advised to do so. But, you must keep in mind that before you take your automobile for a test drive, you must also get Morris Garages (MG) car insurance coverage.
Key Specifications of MG Motor
Here are the key specifications of MG Motor:
| | |
| --- | --- |
| Type | Subsidiary |
| Industry | Automotive |
| Founded | 12 April 2006 |
| Headquarters | Marylebone, London, United Kingdom |
| Key People | William Wang (managing director) |
| Operating Income | £15.7 million (2012) |
| Net Income | −£4 million (2012 |
| Owner | SAIC Motor |
| Number of Employees | Approx. 500 |
MG Motor Car Insurance Price
Name of the City & RTO
Car Name
Select Car Fuel Type
Registration Year
IDV
Add-Ons (Zero Dep)
Premium
New Delhi – D1
Astor
MG Astor Savvy 1.3 Turbo AT S Red (1498 cc)
2022
₹10,96,160
₹ 5,783
Rs. 6, 314
New Delhi – D1
Gloster
Diesel- MG Gloster Savvy 6 STR 2.0 Turbo 2WD (1996 cc)
2021
₹21,05,110
₹ 13,346
Rs. 15, 157
New Delhi – D1
Hector

 

MG Hector Hybrid Sharp MT (1451 cc)

2020
₹7,62,240
₹ 4,171
Rs. 5, 002
What are the Inclusions & Exclusions Under MG Motor Car Insurance?
The plan you select for your MG automobile will determine the scope of coverage. Typically, a comprehensive MG auto insurance policy will cover the following:
Accidents
The own damage portion of your insurance covers accidental damage.
Burning and Exploding
The damage to your vehicle from fires and explosions is also taken care of by the own damaged component.
Theft
Despite having contemporary anti-theft features, there is still a potential that an automobile could be stolen because of faulty technology or human mistake. In such circumstances, your MG is financially protected.
Calamities
We offer financial protection against a variety of disasters, whether they are man-made or natural, including storms, floods, earthquakes, vandalism, and riots.
Personal Accident
Your medical expenses, including pre-and post-hospitalization expenditures, are covered by personal accident insurance in the event of an accident.
Third-Party Liability
The third-party liability portion of your insurance coverage covers any injuries to third parties or damage to their property.
Exclusions:
Insurance policies have specific exclusions or restrictions. The MG car insurance exclusions are as follows:
Operating a vehicle without a current licence.
Driving while under the influence of alcohol or other drugs.
Typical or routine wear and tear on automobile components, such as tyres.
Mechanical or electrical failure.
Losses or damage brought about outside of the defined boundaries.
What are the Add-on Covers Under MG Motor Car Insurance?
The Comprehensive plan insures both the insured vehicle and third parties, whereas the Third-party auto insurance plan only covers the lives and property of third parties. Nevertheless, the following add-on coverage options offer additional protection not included in the other two forms of auto insurance:
Roadside Assistance: The insurer offers services like flat tyre repair, emergency towing, emergency fuel, general repairs, etc. in the event of a breakdown or accident.
Coverage for accessories: Expensive items like a high-end audio system, an instrument console, or a reverse camera are covered.
Consumables Coverage: Consumables are not covered by the fundamental plan. The cost of consumables is covered by this add-on cover.
Invoice Protection/Return to Invoice: If the insured car is totalled, suffers fire damage, or is stolen, the insurance company will compensate the invoice value of the car (ex-showroom).
NCB (No Claim Bonus) Protection: This safeguards your NCB if you file a claim within the term of the policy.
Zero Depreciation: The insurance provider settles the claim without considering the value of the car parts that are being replaced or repaired.
Engine Protection Cover: Additional coverage to safeguard your car's engine if your gearbox sustains physical harm, oil leaks, or water intrusion.
How To Buy MG Motor Car Insurance?
Here are the steps to follow to buy the best MG motor car insurance policy through Probus Insurance.
Step #1: On the home page, you will see the "car insurance" section on the left-hand side. Click on it.
Step #2: After clicking on it, a new page will appear wherein it would require the vehicle registration number.
Step #3: After entering the correct details, customers need to click on "Compare Quotes".
Step #4: After that, there will be a list of insurance service providers. It is wise to choose the finest insurance company. Compare costs, and then make the payment to purchase the MG motor car insurance.
How To Renew MG Motor Car Insurance?
Here is the list of the steps to be followed to renew the MG motor car insurance policy.
On the home page, you will see the "car insurance" section on the left-hand side. Click on it.
A new page will appear wherein you will see "Probus Renewal" on the right-hand side in the down direction (just below compare quotes). Click on it.
You will then need to enter your "Vehicle Registration Number", "Select previous insurer", and "Previous Policy Number". Then click on "Load Details".
Make the payment using a Debit or Credit Card to renew the MG car insurance policy.
Frequently Asked Questions
Most frequent questions and answers about on MG Motor car insurance