Renew in just 5 mins.
No Inspection.
No Paper Work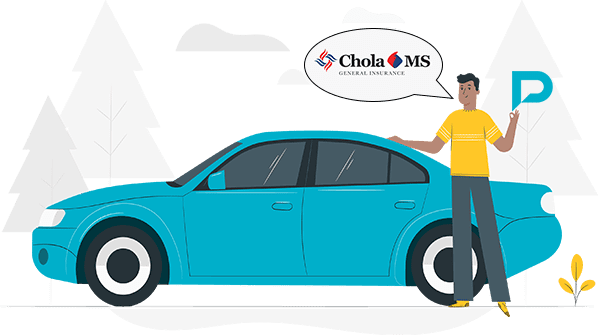 Compare

Car Insurance Plans
Cholamandalam Car Insurance Renewal
So, you have finally bought your dream car after a lot of planning and discussions. Just like a responsible citizen, you have also invested in a suitable car insurance policy, thereby making your drives tension-free and car secure. But what if you forget to renew this policy on time? 
Car insurance plans are meant to be renewed as per the due date. If a policyholder fails to renew the policy within the stipulated time, the plan simply gets lapsed. And a lapsed car insurance plan will not give you coverage against any instances of car accidents. And hence, more and more car insurance companies are coming up with easy and swift renewal facilities. For instance, Cholamanadalam car insurance policyholders can renew their plans in just a few clicks. Want to know more about the Cholamandalam car insurance renewal system? Here we go!
Why Should You Get Your Cholamandalam Car Insurance Renewed On Time?
In case you miss out on renewing your car insurance plan on time, you may have to face severe consequences:
It is illegal to drive on Indian roads if you do not have a valid third-party damage car insurance policy. So, you may have to pay heavy penalties for violating traffic norms.
When you do not renew the policy on time, it goes void. And in order to renew the policy, you will have to start all over again. This may waste a great deal of your valuable time.
Once you renew your policy after the due date, the premium gets costlier as compared to the one you have been paying till now.
Hence, if you do not want to face these issues, it is better to get your car insurance policy renewed as per the due date.
How Can You Renew Your Cholamandalam Car Insurance Policy?
The very first thing that you should keep in mind is the policy renewal date. And you will find this in the policy paper. The insurer will also start sending you reminders through your registered mobile number and email address. If you tend to forget things, block the calendar for car insurance renewal.
Now let us walk you through the Cholamandalam car insurance policy renewal process!
Visit the official website of Chola MS General Insurance company.
Click on the tab that says "RENEW CHOLA MS POLICY."
You will be redirected to a new page from where you can easily renew your car insurance plan online.
Select the "Motor" option and then fill out the necessary details like your policy number and vehicle registration number.
Click on "Proceed", pay the premium, and you are sorted. Policy renewal confirmation will be sent on your registered mail id and number.