Renew in just 5 mins.
No Inspection.
No Paper Work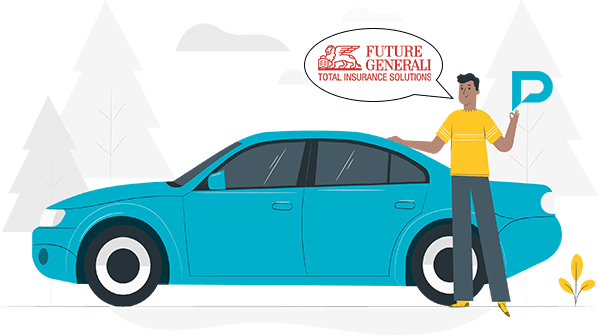 Compare

Car Insurance Plans
Download Future Generali Car Insurance Policy
Just buying your Future Generali Car Insurance policy is not enough. There is one more thing that you need to take care of. 
No, we are not talking about premium! All you are required to do is to get a copy of your car insurance policy downloaded.
A downloaded hard copy is necessary for your own safety in times of emergency. If you want to know the significance of downloading the hard copy of your policy, then scroll down. Also, the blog will guide you in downloading process.
How To Download Future Generali Car Insurance Policy In a Few Easy Steps?
Having a downloaded, hard copy of your Future Generali Car Insurance policy can be of great advantage to car owners. You can use the downloaded copy in times of urgency. For instance, if your phone is damaged or not functioning, then downloading a hard copy will keep you sorted. You can use it as a backup for those times when you have no network in your smartphone, or maybe your phone has been stolen.
But not everyone is aware of the downloading process. If you need some guidance, then here is what you need to do!
Follow the given steps to download your Future Generali Car Insurance policy copy:
Visit the official website of the Future Generali Insurance policy.
You can see the customer log in option at the extreme right.
You need to type your mobile number (registered) to log in.
After logging in, you can easily download the Future Generali Car Insurance form.
Make sure you download it in PDF format and get it printed.
Is it possible to make any kind of changes in the Future Generali Car Insurance policy papers?
If you have committed some mistakes while filling out your personal details, or have made some changes in your address or contact details, you will have to update your Future Generali Car Insurance policy paper. Well, they have kept the process absolutely easy and swift.
You can call the customer care support team and share details regarding the alteration requirements. Also, feel free to drop a mail at the official email ID of Future Generali Car Insurance company.
In both cases, the customer care executives and subject matter experts respectively cater to your request and make the necessary changes. 
You can also approach your nearest Future Generali Insurance branch and request them to update your policy papers.