Renew in just 5 mins.
No Inspection.
No Paper Work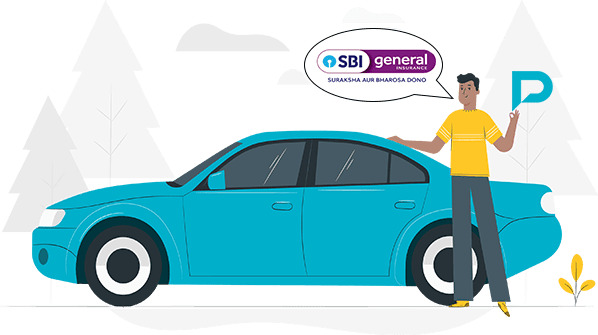 Compare

Car Insurance Plans
ICICI Lombard Car Insurance Policy Download
A car insurance policy is always precious to the consumers as it provides protection to your car against unforeseen events. But, maintaining that policy is more important. For that, you need to download your policy document for future reference. With the growing demand for digitalization, most insurance companies have come up with online facilities, and ICICI Lombard is no exception. But, many of you, especially the older generations, are not tech-savvy, which is why you tend to fear doing jobs online. However, ICICI Lombard is a very customer-friendly company, and it has built its website in such a way that you can download your policy online very easily, without even stepping out of your house. Therefore, today, in this article, we are going to talk about the detailed process of downloading your car insurance policy document online under this company.
Different Ways To Download ICICI Lombard Car Policy
This company has come up with multiple online ways to download your car policy copy. Here are the mentions below.
Via App
You can easily download their app, IL TakeCare, using the link http://onelink.to/qybrem.
This app is also available on Play Store and App Store as well.
After downloading the app, you need to log in to your online customer portal.
There you will get the option of downloading your policy document. Click on that, and your policy will be with you, secured on your device.
Through WhatsApp
The company has offered its customers a WhatsApp facility through which you can download your car policy.
For that, you need to WhatsApp the insurer on 7738282666.
Do not forget to use the keyword Download Policy.
The link for downloading your policy copy will be shared, or the process will be shared.
After that, you can easily download it by following the simple instructions.
Through Message
To make it more convenient for the customers, the company has presented its Quick Chat or message facility. Through that, you can download your car insurance policy document too.
For that, click on the link below https://wa.me/message/N4YO6ARPBTSRG1
Then, use the keyword 'I need the softcopy of my policy.'
You will be instructed to follow a few steps.
Go along with the instructions. And, your policy will be right there with you within a few clicks.
How To Request A Car Policy Copy Under ICICI Lombard?
If you want to obtain a softcopy of your policy, you can request the insurer for that as well. To do that, follow the below steps.
Go to the official website of ICICI Lombard General Insurance Company.
Scroll down to the bottom of the homepage.
There will be multiple options under the Services tab.
Among those, choose the first option, Customer Support.
Scroll down the landing page to the middle of it. Look for the Request Policy Copy option under the Online Requests tab.
After that, click on the Require Policy Copy option.
You will be directed to a new page. There you need to put certain details such as product name (motor), case type (request), and service request type (require policy copy).
Once you are done providing the details, click on the Next option.
On the next page, you need to put your policy details, such as policy number, etc.
Then, click on the Proceed option.
Your job is done. You have successfully downloaded your car insurance policy document.
How To Contact Insurer If You Face Any Problems While Downloading Car Policy Document?
Though you should not face any glitches in downloading your car policy copy under this insurer if you have followed the above-mentioned steps religiously. Still, after that, if you face any issues, you can contact the insurer following any of the below methods.
You can directly call the insurer using their telephone number 18002666, which is available 24×7.
You can also write to them using their official email ID customersupport@icicilombard.com.
You can avail of their Live Chat facility to address your problem that is available on their official website.
Or else, you can also use their WhatsApp facility. In that case, you need to send a message to their WhatsApp number 7738282666 and talk about your problem. Remember, this number cannot be used to call the insurer.
Apart from the above-mentioned online processes, you can also go to one of the official branches of the company physically. Their customer executives are experienced and knowledgeable enough to address and resolve your issue related to downloading the car insurance policy document.