Renew in just 5 mins.
No Inspection.
No Paper Work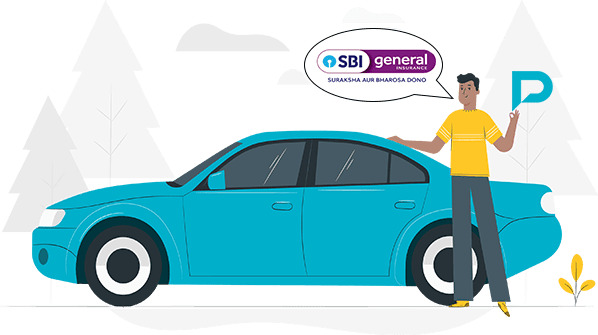 Compare

Car Insurance Plans
ICICI Lombard Car Insurance Renewal
Many car owners believe that the vehicle insurance they purchase is permanent. But the reality is far from different. A car insurance policy is only valid for a limited time and should be renewed on time to avail of its benefits. Unlike many insurers, ICICI Lombard guarantees a simple car insurance renewal process that saves time and makes it easier on customers' part to perform the process. Let's find out more about it.
How To Renew ICICI Lombard Car Insurance?
ICICI Lombard has designed a super convenient and unique renewal process for its car insurance policies. Here it is.
Visit the official website of ICICI Lombard.
On the 'Renewal' section, click on 'Car Policy'.
You have the option to proceed via entering your mobile number/registration number/policy number.
Choose the desired option and enter the necessary details.
The premium details will flash on your screen.
Pay the amount, and you'll get the renewal confirmation on your registered number/email id.
Why Should You Renew ICICI Lombard Car Insurance Online? 
The internet has revolutionized the concept of service convenience and immediacy. Previously, customers had to go to the nearest outlet with the policy documentation to renew the policy. However, with online renewal, you do not need to take time out of your busy schedule to attend the service location, nor do you need to carry physical paperwork with you; a softcopy including all the required facts will suffice. Here are the following reasons that make complete sense to renew ICICI car insurance online. 
There is no paperwork
You are not required to provide any papers or fill out any physical forms. Simply fill out a quick online form, make an online payment, and your policy will be issued with no paperwork. 
Policy issuance without human intervention
When you buy car insurance online on ICICI Lombard, no human contact is required. In the event that your policy has a gap/break, you can even perform the inspection online using our IL Take Care app. 
Insurance Expert Advice
Have any questions? Our policy experts will answer all of your policy-related questions, ensuring that you have all of the information you require. 
Process Transparency
There are no hidden fees or charges with ICICI Lombard. You get to choose the plan and coverage and customise it to your liking. What you see is exactly what you get with ICICI Lombard car insurance.