Renew in just 5 mins.
No Inspection.
No Paper Work
* Subject To Underwriting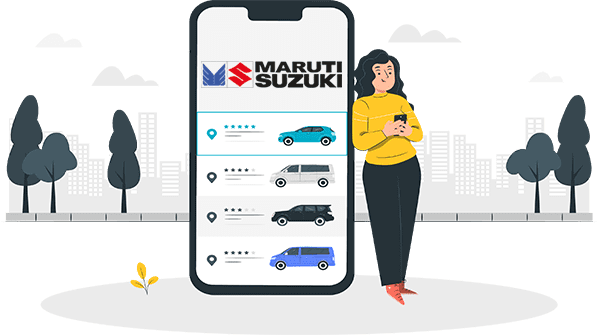 Compare

Car Insurance Plans
Maruti Suzuki Swift Dzire Car Insurance
The Maruti Suzuki Swift Dzire is a well-known subcompact sedan made in India. It was first made available in the Indian market in 2008 as a second-generation Maruti Swift variant, and it quickly rose to the top of the list of the most popular vehicles there. The vehicle is renowned for its fuel economy and easy operation. The price of Maruti Swift Dzire price starts at ₹ 6.23 Lakh and goes upto ₹ 9.17 Lakh. Let's review the specifications, features, ex-showroom costs, and Dzire insurance costs for the various variants if you're thinking about purchasing the most recent Maruti Suzuki Dzire car.
Key Specifications of Maruti Swift Dzire
Here are the key specifications of the Maruti Swift Dzire car.
| | |
| --- | --- |
| Parameters | Details |
| ARAI Mileage | 24.12 kmpl |
| Fuel Type | Petrol |
| No. of cylinder | 4 |
| City Mileage | 19.0 kmpl |
| Max Power (bhp@rpm) | 88.50bhp@6000rpm |
| Fuel Tank Capacity | 37.0 |
| Body Type | Sedan |
| Boot Space (in litres) | 378 |
| Transmission Type | 37.0 |
| Service Cost (Avg. of 5 years) | Rs.3,546 |
Maruti Swift Dzire Insurance Price
| | | | | | |
| --- | --- | --- | --- | --- | --- |
| Name of the City & RTO | Select Car Fuel Type | Registration Year | IDV | Add-Ons (Zero Dep) | Premium |
| New Delhi – D1 | LXI (1197 cc)- Petrol | 2021 | ₹3,22,654 | ₹ 1,936 | Rs. 1,523 |
| New Delhi – D1 | Diesel-LDI (1248 cc) | 2018 | ₹1,98,305 | 2828 | Rs. 4, 417 |
| New Delhi – D1 | Petrol- VXI AMT (1197 cc) | 2016 | ₹2,30,436 | 2742 | Rs. 4, 128 |
Inclusions & Exclusions Under Maruti Swift Dzire Car Insurance
The following situations are covered by Maruti Suzuki Swift Dzire Tour car insurance for the insured vehicle:
A Maruti car insurance coverage covers any loss incurred by the insured Dzire tour car as a result of theft, burglary, or housebreaking.
Property damage, personal harm, or wrongful death to a third party.
The policy also covers losses brought on by cyclones, storms, hurricanes, and other natural disasters.
Damages brought on by human-made actions to the insured vehicle.
The insured car is protected against any damage brought on by a fire or explosion.
In addition, claims may be filed for harm done to the covered vehicle while it was being transported.
Exclusions:
Listed below are the exclusions for the Maruti Swift Dzire car insurance policy.
Your car breaks down as a result of an electrical or mechanical issue.
Usual wear and tear brought on by poor maintenance.
The tyres on your car were harmed.
Loss or damage when driving without a license.
Protection against harm caused by drunk driving or other intoxicating substances.
When the vehicle is used for racing, damage or loss may occur.
Damage brought on by traveling beyond the boundaries of the area.
Damage or loss caused due to nuclear war.
What are the add-On Covers of Maruti Swift Dzire Car Insurance?
By adding extra coverage, you can extend some of the exclusions to your Dzire auto insurance policy. As a result, you can choose to pay extra for such add-ons.
Engine Protection
It guarantees that all of your engine damage repair costs are covered. This is especially advantageous for car owners who live in places where flooding is a problem.
Passenger Cover
In the event of an accident-related disability or death, it can be used by the policyholder to protect passengers other than the driver.
Personal Belongings
It offers security for the items kept inside the vehicle, including laptops, smartphones, and other items.
No Claim Bonus Insurance
It makes sure that even if you make a modest amount of a claim, your discount—which you can get for each year without a claim—remains protected. By the end of your first claim-free year, your premium savings could start at as high as a 20% discount and increase to a 50% discount.
Zero Depreciation Cover
One of the most important add-ons for your Dzire is Zero Depreciation coverage. With this add-on, the business pays you the car's original worth without taking into account its depreciation value.
Roadside Support
The add-on, also known as RSA, offers instant assistance in the event of an accident and may be included in your comprehensive insurance at no additional cost or for a small fee.
How To Buy Your Maruti Swift Dzire Car Insurance?
Follow the instructions listed below to purchase the Maruti Suzuki Swift Dzire comprehensive car insurance plan online from the official Probus Insurance website.
Go to the official website of Probus Insurance.
You must then locate the "Products" section at the top. You will see an option for "Car Insurance" under motor insurance when you click on it. After that, click it.
Your vehicle's registration number must then be entered before selecting "Compare Quotes."
After entering all of your information, you might need to select the best option for you.
Evaluate various quotes, select the best plan, and submit an online payment.
Finally, you have successfully purchased your Maruti Swift Dzire car insurance.
How to Renew your Maruti Swift Dzire Car Insurance policy?
Probus Insurance makes it simple to renew your Maruti Suzuki Dzire car insurance online. Simply scroll up this page until you see the form in the right-hand top corner. The following form stages are simple to follow:
Step #1: Simply visit the official website of Probus Insurance.
Step #2: When you see the home page, you will see a "Renew Your Policy" option on the top of the home page.
Step #3: When you click on it, you will find "Motor Renewal". Then, you need to click on it.
Step #4: After that, you will need to select your respective insurer. After finding the right insurer, don't think twice, simply click on it.
Step #5: Enter your car registration number and then click on "Renew".
Step #6: When you confirm the details, you may need to renew your policy by making the payment online either by debit card, credit card, or any even through mobile apps.
Step #7: You are all set- Your policy has been renewed.
Frequently Asked Questions
Most frequent questions and answers about on Maruti Suzuki Swift Dzire Car insurance