Renew in just 5 mins.
No Inspection.
No Paper Work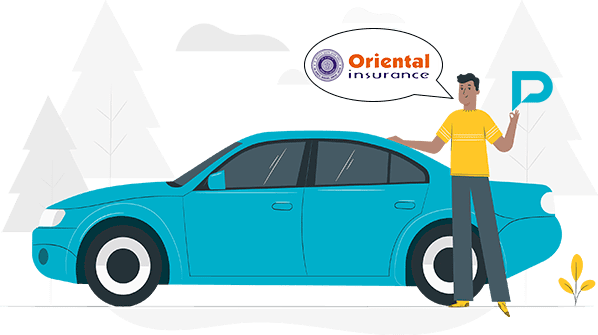 Compare

Car Insurance Plans
Oriental Car Insurance Policy Download
The documentation for a car insurance policy is a written agreement between an insurance company and a client who is insured. Legal documentation allows an insurance company, such as Oriental Insurance, and an insured person to resolve vehicle insurance issues. Both digital and printed copies of the Oriental car insurance policy are available. It includes every piece of information about the auto insurance policy, including terms and conditions, coverage, discounts, and exclusions.
Oriental Insurance gives policyholders access to the auto insurance policy paperwork as soon as they buy the policy to ensure transparency. However, you can easily do so online if you wish to download a soft copy of your insurance.
Read on to know the steps to download Oriental Car Insurance Policy Download.
Things Included in Oriental Car Insurance Policy Document?
All policyholders are urged to thoroughly study the policy wording to prevent any insurance policy-related difficulties. Additionally, each policyholder should carefully review the following important sections of the Oriental auto insurance policy document:
Type of plan.
Policy number.
Policy duration.
Exclusions from the policy.
Process for resolving complaints.
IDV and premium.
Terms and conditions.
Details about the insured and the vehicle.
Do I Need a Hard Copy of the Oriental Car Insurance Policy Document?
E-Vahan Bima was created by the Insurance Regulatory and Development Authority of India (IRDAI) to help car owners maintain digital copies of their insurance contracts. But every driver of a vehicle in India is required by the Indian Motor Tariff to carry auto insurance, or else they would be fined. The e-Vahan Bima programme enables them to operate automobiles without having to carry hard copies of their Oriental auto insurance policies. All of the information about the e-Vahan Bima digital auto insurance policy is contained in a QR code.
In short, you can avoid carrying a hard copy of a motor insurance policy document if you have a soft copy on your phone. If you require a printed copy of your policy, you can get one by login into the customer support site for Oriental Insurance and entering your policy number and other details. Having a physical copy in addition to the soft copy is not required, but it occasionally proves useful.
Steps To Download Oriental Car Insurance Policy
By utilizing their policy numbers, customers can access the vehicle insurance policy copy on the Oriental Insurance website. The steps to downloading policy documents online are as follows:
Step#1: Go to the Oriental Insurance website and select the 'customer services' link. Then, scroll down to the section titled "Download Policy," which will take you to the client portal.
Step#2: After that, you will need to enter your 'Policy Number' using your User Id and password and then type the characters you see in the picture. And then click on "Sign In".
Step#3: Alternatively, you can log in using the mobile option by entering your registered mobile number, typing the characters, and then clicking on "Generate Token".
Step#4: Select the policy you want to download, and you can do it in PDF format. You could also print out the same and keep it as a hard copy, with just one click.
How To Get a Hard Copy of My Oriental Car Insurance Policy?
Oriental Insurance offers its customers the option to easily download tangible copies of their car insurance policy documentation. The insurance company will send a copy to policyholders' registered addresses by courier within 7 working days of their request. On the other hand, you can print off a PDF version of a digitally signed vehicle insurance policy from the website of Oriental Insurance.
Frequently Asked Questions
Yes. You can contact Oriental by phone or in writing to make a request if the original policy paper is missing. The insurer will carry out careful verification before issuing you a duplicate.
When making a claim, moving coverage from another provider, or renewing coverage, an Oriental vehicle insurance policy paperwork is necessary.