Renew in just 5 mins.
No Inspection.
No Paper Work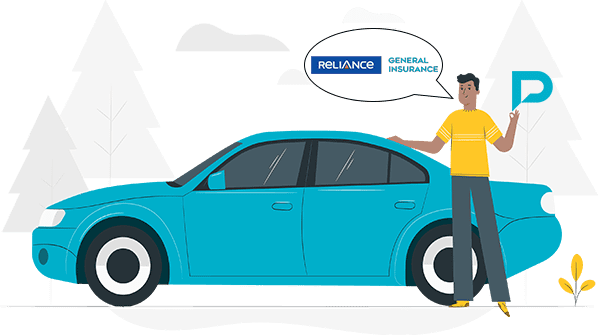 Compare

Car Insurance Plans
Reliance Car Insurance Policy Download
A vehicle insurance policy document, in which the agreement clauses are specifically listed, is a legally binding contract between the policyholder and the car insurance provider. Technology has made it simpler for policyholders to see their policy's details from the comfort of their homes. If you have Reliance Auto Insurance, you can quickly download your policy. This promotes greater transparency between the parties to the legal contract—the policyholder and the car insurance company—and increases the likelihood of a successful outcome.
All policyholders are strongly advised to carefully read the policy paperwork before signing in order to clear up any confusion regarding the benefits and coverage provided by the insurance provider. As a result, after buying or renewing, use the Reliance auto insurance policy download option on the insurer's website or the aggregator.
Why Do You Need Reliance Car Insurance Policy Document?
The Indian Insurance Regulatory and Development Authority (IRDAI) allows policyholders to carry a soft copy of their auto insurance policy. According to the Indian Motor Tariff, all automobile owners are required to have a duplicate of their car insurance policy on them at all times while operating their vehicle legally on Indian roads in order to avoid penalties if they are discovered by law enforcement. However, people are no longer need to carry a hard copy of the insurance policy document thanks to e-VAHAN bima.
In order to make things clearer, even if it is not necessary to carry a hard copy of the Reliance General Car Insurance Policy Document, you could need one in special cases like cellphone theft, etc. As a result, it is advised that the policyholder carry both a hard copy and a soft copy of their auto insurance policy.
How To Download Reliance Car Insurance Policy?
The methods for downloading the Reliance General Car Insurance policy online using the policy number are listed below:
Step 1: Visit the Reliance General Insurance website.
Step 2: On the web page displayed, you will need to select the "Self-Help" option on the right-hand side.
Step 3: Simply click on it.
Step 4: After that, click on "Check my policy". Then, you need to enter the details like your registered mobile number and OTP to log in.
Step 5: Then, you can now get the car insurance policy emailed to your registered mail Id.
Step 6: Finally, you can download it in PDF format on your device.
Frequently Asked Questions