Renew in just 5 mins.
No Inspection.
No Paper Work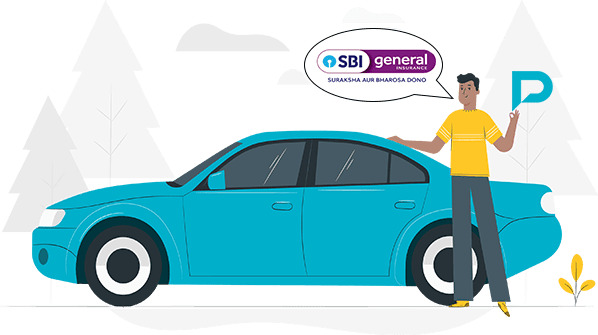 Compare

Car Insurance Plans
SBI Car Insurance Policy Download
A car insurance policy is a written contract signed by the insurance company and the insured, who are both parties to the official car insurance contract. An agreed-upon premium amount, which is paid by the policyholder to the insurance company, is stipulated in the insurance document as the terms under which the insurance company will offer protection to the policyholder against any type of damage to their vehicle caused by any mishap, accident, or theft.
Some documents are of the utmost importance, and losing or misplacing them might have disastrous effects. We'll show you how to download any SBI General Insurance policy so you can avoid such situations and quickly access your policy when you need it. All policyholders must carefully read the policy terms in order to make the greatest use of the acquired insurance plan and to ensure that the car insurance coverage is real.
Read on to know the steps to download your SBI Car insurance policy online.
Steps To Download Your SBI General Insurance Policy
A downloaded copy of an insurance policy obtained from SBI General Insurance will be accessible online. You may download your health, auto, travel, and corporate insurance policies in a matter of minutes by following these simple steps.
Step 1: Log on to the SBI General Insurance website
Step 2: Click on the quick links on the right side of the page. You will get the option to "Download Your Policy". Just click on it.
Step 3: After that, you will be directed to a new page wherein you will see the "Download Policy" option" in the first place. When you hover over it, you will see the "Motor Policy". Simply click on it.
Step 4: Then, you will need to enter your policy number and car registration number. Alternatively, you can enter the engine number and then enter "Captcha".
Step 5: Once you are done filling in all the details, you will need to click on "Next".
Step 6: You can view your policy document and download it from there.
Do I Need a Hard Copy of the SBI Car Insurance Policy Document?
You are not required to have or give a tangible copy of the insurance policy document in order to submit a claim, per new rules established by the Insurance Regulatory and Development Authority of India (IRDAI). When filing a claim, a floppy copy containing all the necessary details about the auto insurance policy will do. However, you can download a soft copy of the auto insurance policy from the SBI General website and print it out if you still wish to have a physical copy of the policy.
How To Get A Hard Copy Of Your SBI Car Insurance Policy?
You can get a paper copy of your SBI General Insurance Policy in a few different methods.
Request that the insurance policy be issued to you by registered mail by stopping by the local SBI General Insurance office (it takes about a week)
Ask if the SBI General Insurance office closest to you can print the document for you right now.
To access a paper copy of your policy, download the document using the two methods listed above and print it off.
Frequently Asked Questions