Renew in just 5 mins.
No Inspection.
No Paper Work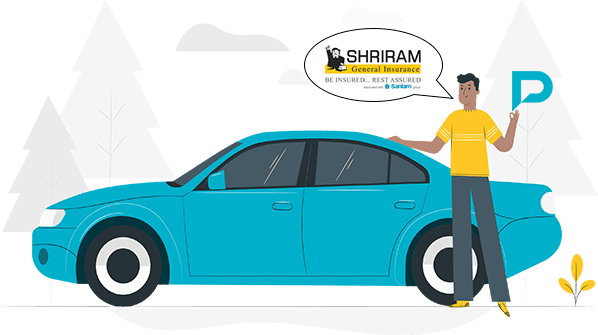 Compare

Car Insurance Plans
Shriram Car Insurance Policy Download
Every car owner must get auto insurance. When a car insurance policy is purchased, the insurance provider issues a document that relates to the legal contract between the insurer and the policyholder and later serves as identification of the coverage. The policy document contains information on the auto insurance that the insurance provider provides to policyholders.
When a car owner purchases a car insurance plan, the Shriram insurance business sends the policy document to the policyholder as a confirmation of the purchase within a few working days to the registered address or e-mail address of the policyholder. It is an essential document since the terms and conditions of the document are the only ones that govern how the claim will be resolved. The Shriram vehicle insurance policy paper outlines the premium, bonuses, and claim resolution processes for the policyholder. Therefore, policyholders should carefully read it.
How To Download Shriram Car Insurance Policy?
The steps to download the Shriram car insurance policy document using the policy number are as follows:
Go to the Shriram General Insurance website and click the "Support" link. The "Download Policy PDF" option can be found by scrolling down the list of choices.
To proceed with the process, select the 'Motor' option under the product type category.
Fill in your information, including your policy number, in one of the three fields that ask for your registration number, engine number, or chassis number. Click the search button when you have completed the captcha.
A PDF version of the Shriram auto insurance policy's policy document can be accessed online. You may also print it off and use it wherever you need a hard copy.
Do I Need a Hard Copy of Shriram Car Insurance Policy?
You must keep all of the paperwork related to your auto insurance purchase. In the past, we had to make do with alternative methods due to a lack of technology. The documentation for insurance policies is required to be saved in hard copy as a result for future use. The digital society we live in today has defeated the desire to keep everything in its tangible form.
Some documents don't need hard copies anymore. Documents about auto insurance policies can be scanned and saved on your smart devices for later use. Every document is saved as a soft copy on your device thanks to the government-initiated E-Vahan Bima system. You can do this to keep your contact information secure and handy. The Shriram auto insurance policy may be downloaded from the internet and stored on a smartphone or other smart device. In other words, you can keep a hard copy for storage purposes, but if you ever need it, a soft digital copy will do.
Frequently Asked Questions
Here is the list of the frequently asked questions related to the Shriram car insurance policy download.