Renew in just 5 mins.
No Inspection.
No Paper Work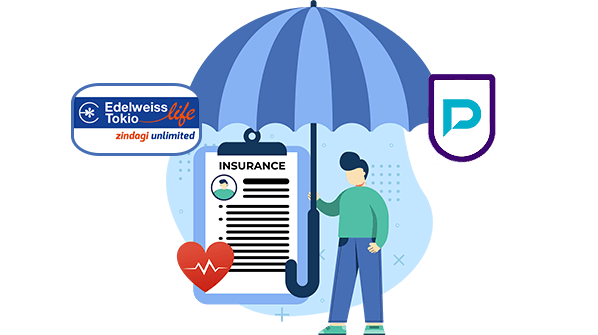 Compare

Car Insurance Plans
Edelweiss General Insurance Customer Care
When it comes to third-party and comprehensive insurance coverage, Edelweiss General Insurance offers efficient premium plans that cater to every policyholder's needs. With Edelweiss insurance, you can supplement your current insurance plan for a better overall value. However, one of the main reasons you should think about purchasing insurance from Edelweiss is their client service.
Edelweiss Tokio has a highly developed customer care system in place to help clients at every stage of the insurance transaction. Customers can contact the customer support team via a variety of methods, including phone, email, and on-site assistance, or they can even handle some requests themselves.
How To Contact Edelweiss General Insurance Company?
With the use of the channels listed below, policyholders can quickly and simply contact Edelweiss General Insurance to get answers to your questions about their insurance policies:
Parameters
Details
Email ID
care@edelweisstokio.in
Toll-Free No.

For Customer Service

1800 212 1212

For Product Queries

(Give a missed call on)

022 6611 6040

Website
https://www.edelweisstokio.in/
Social Media Handles

For Facebook:

https://www.facebook.com/EdelweissTokioLife

For Twitter:

For Instagram:

https://www.instagram.com/edelweiss_tokio/

Branch Office
5th Floor, Tower 3, Wing 'B', Kohinoor City, Kirol Road, Kurla (W), Mumbai – 400070.
Edelweiss Tokio Branches & Their Office Contact Details
Although there is no arguing the fact that there are multiple branches across India. For convenience and time-saving, we have listed a few major ones to get an idea. If you want to locate the nearest branch, visit https://www.edelweisstokio.in/contact-us today!
| | |
| --- | --- |
| Location | Office Address |
| New Delhi | 2nd floor, Dashmesh House, F-12, Preet Vihar, Vikas Marg, New, Delhi -110092 |
| New Delhi | 2nd Floor, B-1/7, Janakpuri, New Delhi – 110058 |
| Uttar Pradesh | Anupam Plaza, Second Floor, Block No 50/1.5, Sanjay Place, Civil Lines, Agra, Uttar Pradesh 282002. |
| Uttar Pradesh | 1st floor, 493/1, Janaki Mahal, University Road, Mangal Pandey Nagar, Meerut- 250004 |
| Punjab | 3rd floor, SCO 128, Dist Shopping Centre, Ranjit Avenue, Amritsar – 143001. |
| Gujarat | 301, 3rd Floor, Sigma Esquire, Main Maninagar Station Road, Maninagar, Ahmedabad – 380008 |
| Maharashtra | Edelweiss Tokio Life insurance Co, 401, 4th Floor, Crescent Plaza, Telli Gulli, Andheri East, Mumbai – 400069. |
| Karnataka | 3rd Floor, NO.483, CMH road, Binnmangala 1st Stage, Indiranagar, Bangalore 560038 |
| Orissa | 1st Floor, 24SCR Bapuji Nagar, Janpath, BBSR – 751009 |
| Uttarakhand | Shri Ram Arcade, 1st Floor, 74, Rajpur Road, Landmark Axis Bank, Dehradun 248001 |
| Rajasthan | 3rd Floor,140, Girnar Colony, Near Crown Square, Gandhi Path, Vaishali Nagar-Jaipur |
| Himachal Pradesh | Khasra No. 593/327/1, (Mohall patyog), 3rd Phase, Sector – V, Below BCS school, New Shimla, Shimla- 171009. |
| Goa | 202/203, 2nd Floor, Ambrosia Corporate Park, EDC Complex, Patto Plaza, Panaji – Goa, 403001 |
| Bihar | 3rd Floor, Rajendra Ram Plaza, Exhibition (Main) Road, Patna – 800001 |
What Are The Different Customer Care Services Offered by Edelweiss General Insurance Company?
The Edelweiss General Insurance Company's customer care team can help prospective or existing customers with the following:
Answering Queries: No matter what queries a customer has, Edelweiss general insurance has a dedicated customer support team that may help a user in buying, renewing, changing policy details, and getting multiple quotes for the policy.
Buying a Policy: If a customer is looking to buy a policy (be it a car, bike, health, life, or anything), then they may easily purchase it via online method or even make a branch visit. With their dedicated team of support team, the customer doesn't have to wait. Simply visit the website, fill in the details, and make the payment to proceed with the policy purchase.
Lodging a Health Insurance Claim: If a customer has been admitted to the hospital, then they can either contact their agent or directly contact the company (after 24hrs) to settle the claim. When it comes to lodging a health claim, the company will settle it as soon as possible so no customer will be left behind.
Changing the Policy Details: Whether the policyholder wants to modify their name, address, or phone number or even change the coverage of their plan, they may simply do it via the login with their respective details. All this process hardly takes a few minutes if done via online method.