Renew in just 5 mins.
No Inspection.
No Paper Work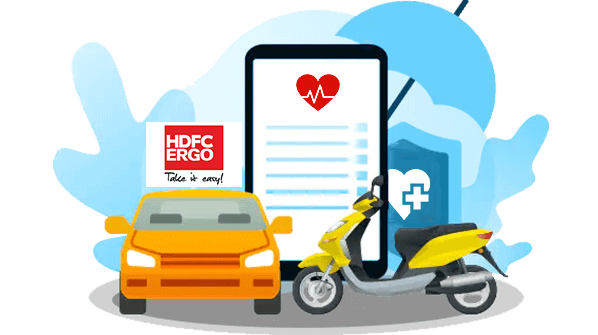 Compare

Car Insurance Plans
Cholamandalam MS Insurance Customer Care
Chola MS General Insurance Company Limited is a Joint Venture between the Murugappa Group and Mitsui Sumitomo Insurance Company Limited, Japan. It offers a wide range of insurance products that includes Motor, Health, Property, Accident, Engineering, Liability, Marine, Travel, and Crop insurance for individuals and corporates. Once a policy-seeker goes for this company for a general insurance product, the next important thing that he/she needs to know is the details of the customer care facility of the insurer because he/she needs the company beside him/her whenever required. For that, keeping a tab on the company's customer care service is important. To make things easier, here is all the information that one needs to know about the customer care service of Chola MS in detail. Have a look.
Different Ways To Connect to Cholamandalam MS General Insurance Customer Care
The following table contains the list of those ways among which one can choose any one according to his/her convenience. Apart from these, one can also visit the nearest official branch of the company physically to contact the insurer.
Contact number for Motor Products
18002085544
Phone number for Health Products and others
18002089100
Email ID
customercare@cholams.murugappa.com
WhatsApp number
7305234433
Get in Touch facility

Available on the official website

https://www.cholainsurance.com/contact-us

Get connected through social media

Facebook – https://www.facebook.com/CholaMSInsurance/

Twitter – https://twitter.com/chola_ms?lang=en

YouTube – https://www.youtube.com/channel/UC86J9DiJmUmCX4yTZOOf0oA

Instagram – https://www.instagram.com/chola_ms/?igshid=ttrjfgb28hjt&hl=en

Postal address

Cholamandalam MS General Insurance Company Ltd.

Reg office: 2nd Floor, "Dare House", No.2, NSC Bose Road,

Chennai – 600001
What are the important branches of Cholamandalam MS General Insurance? 
As previously mentioned, the company has come up with around 152 official branches spread all over the country. For a better understanding of the customers, here is a list of important branches and other details, such as a postal address, contact number, etc., in the table below.
| | | | | |
| --- | --- | --- | --- | --- |
| State | Location | Branch name | Postal address | Contact number |
| Tamil Nadu | Chennai | Chennai – Thumbuchetty | Harinivas Towers, No.163, 1st and 2nd floor, Thambu Chetty Street, George Town, Chennai – 600001m | 044 46652100 |
| Maharashtra | Mumbai | Mumbai -Andheri | Unit No.1, 6th floor, Solitaire Corporate Park, 161, Ghatkopar Link Road, Chakla, Andheri (E), Mumbai – 400003 | 7358126695 |
| Karnataka | Bangalore | Karnataka – Bangalore | Unit # 04, 9th Floor (Level – 06), "Golden Heights" complex, 59th 'C' cross, Industrial Suburb, Rajajinagar 4th 'M' Block, Bangalore – 560010 | 8046113400 |
| Rajasthan | Udaipur | Rajasthan – Udaipur | Office No.2, Second Floor, Bapu Bazaar, Udaipur-313001. | 8560936579, or 8560936579 |
| West Bengal | Kolkata | West Bengal – Kolkata | 3rd Floor, Chabildas Tower, 6A, Middleton Street, Kolkata – 700071 | 033-40848600 |
| Uttar Pradesh | Kanpur | Uttar Pradesh – Kanpur | Plot No. 40, Block No.14, Municipal No. 14.122-C, 2nd Floor, Shweta Tower, PPN, Civil Lines Market, Kanpur, Uttar Pradesh – 208001 | 9150079589 |
| Madhya Pradesh | Indore | Madhya Pradesh – Indore | 351-A First Floor, Mahalaxmi Nagar, Main Road, INDORE – 452010 | 7358126673 |
| Delhi | Delhi | NA | No. 39, Second Floor, Samyak Tower, Opp. Metro Pillar No. 120, Pusa Road, New Delhi – 110005 | 011-40232970 |
| Kerala | Cochin | Kerala – Cochin | Office No. L-5A, Municipal Door No. 46/3583/D4 – D7, Level 5, Fourth Floor, Nippon Q1, NH 66 Bypass, Vennala PO, Cochin, Kerala – 682 028 | 8680059903 |
| Bihar | Muzaffarpur | Bihar – Muzaffarpur | Municipal Holding No. 488/488A, Ground Floor, Om Shanti Complex, Khata No. 333, Keshra No. 495, Mohalla Nurullahpur, Village Mithanpura, Taluka Mushahari, District Muzaffarpur – 842 002. | 7092001540 |
| Punjab | Ludhiana | Punjab – Ludhiana | Office No. 83, 1st Floor, RK Complex, New Grain Market, Gill Road, Ludhiana – 141003. | 9150079592 |
| Tripura | Agartala | Tripura – Agartala | No: 189M/198E 1st floor Mantri Bari Road, RMS Chowmuhini Agartala 799001 | 7448892816 |
How Cholamandalam MS General Insurance Customer Care Help?
Knowing the details of the customer care service of the insurer is one of the pivotal parts of buying a general insurance product. It can help the insured person in innumerable ways that have been discussed below. Have a look.
To buy an insurance plan:
If a policy-seeker faces any problem while purchasing an insurance product, he/she can directly get connected to the company. The customer executives are knowledgeable and experienced enough to help you in this process. 
To renew a policy:
Though Cholamandalam MS has come up with an online renewing facility, one can still face flitches while renewing the policy. On top of that, one needs to renew a policy on time. Otherwise, he/she cannot avail of its benefits of it. In that case, the customer care service will be the saviour in resolving the problem.
To understand a product:
If the policy-seeker wants to buy a policy from Cholamandalam, but he/she cannot understand the nook and corner of the policy, then the customer service facility kicks in. He/she can directly contact the company executives to find out the plan's details. They can also help him/her to find out the most suitable product according to his/her requirements. 
To understand the clauses:
An insurance policy always comes up with lots of terms and conditions which often are not understood easily. On the other hand, one should not overlook the clauses as well as they may pose problems in the future. Therefore, the easiest solution is to contact the company's customer care team and learn all the details.
To raise a claim:
Registering and filing a claim is the most important aspect of buying an insurance policy. A single mistake in the process can get the claim canceled. It would be advisable that without taking any risk, an insured person should contact the customer care executives of the company to know the step-by-step detailed claim process. They can further enlighten the claimant with the information of claim documents that will be required as per the nature of the claim to avail of a successful and smooth claim. 
To log in to the online customer portal:
To avail of the online facilities of the company, it is beneficial to create an online customer account under the insurer. If an insured person faces any issues while registering or logging in to your online portal, he/she can directly contact the customer care team of the insurer to get maximum help and assistance to complete the process smoothly and successfully.
For any other information:
If a policy-seeker or an insured person needs any other information regarding a policy, without relying on others, he/she can get the required information directly from the company by contacting the customer care service of the insurer.
To avoid misleading:
As internet fraud has become a common issue nowadays, the insurance sector is no exception. Someone can easily call one and claim that he/she is an agent of the company and can give the insurance at a very lower rate. In this case, the policy-seeker often gets deceived. Instead of relying on that person, one should cross-check the authenticity of that insurer which can be easily done by contacting the customer care of the insurer.
Frequently Asked Questions