Renew in just 5 mins.
No Inspection.
No Paper Work
* Subject To Underwriting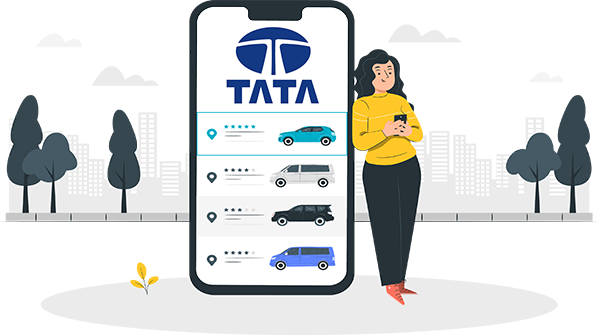 Compare

Car Insurance Plans
The British automaker MG or Morris Garage produces India's premium hatchback, the MG Astor. The Astor has a wide sunroof, a sleek exterior, and a comfortable interior. The MG Astor might be the perfect vehicle for people who want to stand out on the road. The car has a lot of other attributes in addition to its appearance. It is well made, has a tonne of contemporary features, and gets excellent gas mileage. Power windows, lane functions, rear-drive assist, speed assist system, and other intriguing features are included in the car, along with an automatic personal AI assistant. There are 12 different models of the car available in 5 stunning colours. The price of a car starts from Rs. 10.52 Lakhs to 18.43 Lakhs.
Every vehicle in India is required to have insurance through a current insurance policy by the 1988 Motor Vehicles Act. The situation is the same for anyone driving an MG Astor. Yet, you must comprehend the inclusions, exclusions, add-on covers, and buying and renewing process, among other things, before obtaining car insurance.
Here are the specifications of the MG Astor car.
| | |
| --- | --- |
| Parameters | Details |
| Engine Displacement (cc) | 1349 |
| Seating Capacity | 5 |
| ARAI Mileage | 14.34 kmpl |
| Fuel Type | Petrol |
| Max Torque (nm@rpm) | 220nm@3600rpm |
| TransmissionType | Automatic/Manual |
| Body Type | SUV |
| Fuel Tank Capacity | 45.0 |
| Max Power (bhp@rpm) | 138.08bhp@5600rpm |
Insurance Premium of MG Astor Car Insurance
| | | | | | |
| --- | --- | --- | --- | --- | --- |
| Name of the City & RTO | Select Car Fuel Type | Registration Year | IDV | Add-Ons (Zero Dep) | Premium |
| New Delhi – D1 | MG Astor Savvy 1.3 Turbo AT S Red (1498 cc) | 2022 | ₹10,96,160 | ₹ 5,783 | Rs. 6, 314 |
| New Delhi – D1 | MG Astor Sharp 1.5 CVT (1498 cc) | 2021 | ₹9,09,160 | ₹ 4,797 | Rs. 5, 237 |
| New Delhi – D1 | MG Astor Savvy 1.3 Turbo AT S Red (1498 cc) | 2021 | ₹9,59,140 | ₹ 5,060 | Rs. 5, 525 |
Inclusions & Exclusions Under MG Astor Car Insurance
The following losses and damages that an insured car may suffer are covered by an MG car insurance policy:
The insured car is damaged as a result of riots, strikes, terrorist attacks, etc.
The car insurance coverage covers any damage to the insured vehicle resulting from earthquakes, hurricanes, cyclones, typhoons, and other natural disasters.
Any harm caused by the insured MG Astor car being stolen or broken into.
The MG Astor car insurance coverage also covers losses caused by fire, explosion, or self-ignition.
Damages to a third party, such as death, disfigurement, or loss of property.
The policy includes coverage for harm done to the insured vehicle while it was being transported by rail, road, water, or air.
Damages caused by outside forces, such as a car accident, can also be claimed for.
Exclusions:
The following damages are not covered by an MG Astor car insurance policy:
Civil or nuclear war-related harm to the insured MG Astor is not covered by the policy.
Any harm is done to the insured vehicle while the driver was intoxicated.
The four-wheeler insurance policy does not cover damages to the covered vehicle while it is used for business reasons.
The MG Astor car insurance coverage does not cover any loss caused by the insured car's normal aging, wear, or tear.
Losses incurred by the insured MG Astor as a result of mechanical or electrical breakdown.
Any damage to the insured car that occurs when the driver does not have a valid driver's licence is likewise not covered by the auto insurance policy.
When the insured vehicle is driven outside of the designated area, claims cannot be made for any damages.
Add-On Covers Under MG Astor Car Insurance Policy
You may easily add benefits from add-on covers to your four-wheeler insurance. These add-ons improve your auto insurance in certain circumstances.
No Claim Bonus Protection
The policyholder can make a limited number of auto insurance claims each year and still receive their NCB discount thanks to the NCB protection plan. You should choose this add-on if you wish to submit claims without affecting your NCB discount. The number of shares you can raise via this add-on has a cap, so keep that in mind. Also, a comprehensive car insurance plan is the only one that offers NCB protection coverage.
Roadside Assistance
You can purchase a roadside assistance add-on to get 24-hour service. This add-on comes in handy if you ever experience a breakdown and need assistance. In the event of an emergency, the insurance will dispatch a group of service providers to supply you with mechanical services. All you have to do in a crisis is get in touch with the insurer.
Consumables Expenses
The consumable expenses are used to pay for the cost of repairing or replacing any consumables that a four-wheeler loses in an accident. This add-on includes an oil filter, gearbox oil, air conditioner gas, nut & bolt, and other consumables. But, fuel costs are not considered to be insured consumables.
Daily Allowance
In the event of an accident, your car may need to be taken to the shop for repairs. In this situation, the daily allowance add-on gives you money for your commute without a car. Keep in mind that the sum is only payable for 10 to 15 days, depending on the cause of the car insurance claim.
Zero Depreciation (Depreciation Reimbursement)
This add-on aids you in receiving compensation even for the parts' depreciation when you submit an insurance claim for damages to your vehicle. By utilising this add-on, you can obtain the total insured amount with depreciation subtracted. But only your first two claims are eligible for benefits from this add-on. Also, this add-on is only applicable to comprehensive and own-damage auto insurance plans.
How To Buy MG Astor Car Insurance?
If you are looking to purchase the right MG Astor car insurance, here are the steps that you will need to follow.
Step #1: On the top of the Probus insurance website, you will see the "Products" section. Hover over it and click on "Car Insurance" under "Motor Insurance". After you click it, a new page asking for the vehicle's registration number will appear.
Step #2: Customers must select "Compare Quotes" after correctly entering all the necessary information.
Step #3: A list of insurance service providers will then be provided. It is advisable to select the best insurance provider. Compare costs, and then make the payment to purchase the MG Astor car insurance.
How To Renew MG Astor Car Insurance?
Here is the list of the steps to be followed to renew the MG Astor car insurance policy.
On the top of this home page, there is a "Renew Your Policy" section. Hover over it and then click on "Motor Renewal"
There will be a new page. Policyholders would discover a variety of insurers on the right side. Choose the appropriate option. After that, they will be directed to the insurance provider's website, wherein they must input their vehicle's registration number. Once done, click on "Renew" or "Proceed".
Make the payment using a Debit or Credit Card to renew the MG Astor car insurance policy.
Frequently Asked Questions
Most frequent questions and answers about on MG Motor car insurance
No, the benefits of including the add-on covers are not offered by standalone third-party four-wheeler insurance plans. Only third-party liabilities, such as the death of a third party or third-party property damage, can be insured under the third-party auto insurance policy.
In the future, driving without insurance on an MG Astor could get you into legal and financial difficulties and result in a fine of up to Rs 2000.
You can use the following advice to lower the cost of your MG Astor auto insurance policy:
Before buying, compare car insurance packages.
Keep the discount from your No Claim Bonus.
Fit your automobile with an ARAI-approved anti-theft system.
Choose optional deductibles.