Renew in just 5 mins.
No Inspection.
No Paper Work
* Subject To Underwriting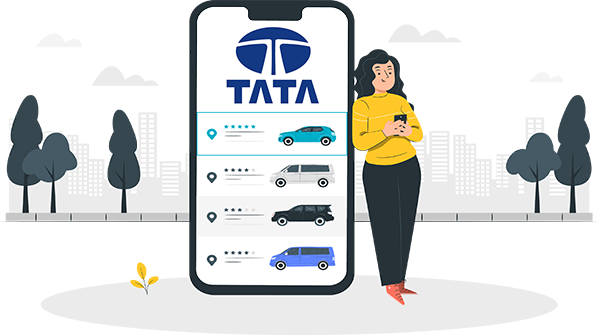 Compare

Car Insurance Plans
The MG Gloster is a high-end Sports Utility Vehicle (SUV) with a stylish body and a plethora of contemporary features. In India, there are six different MG Gloster models available: the Gloster Super 7 STR, Gloster Smart 6 STR, Gloster Sharp 7 STR, Gloster Sharp 6 STR, Gloster Savvy 7 STR, and Gloster Savvy 6 STR. Each of these models has an automatic transmission and a diesel-powered engine. The Gloster Super 7 STR and the Gloster Smart 6 STR have 2.0 Turbo 2WD, while the other four have 2.0 Twin Turbo 4WD, which is the main distinction between them.
Here are the key specifications of the MG Gloster car.
| | |
| --- | --- |
| Parameters | Details |
| Engine Displacement (cc) | 1996 |
| Max Power (bhp@rpm) | 212.55bhp@4000rpm |
| Fuel Tank Capacity | 75.0 |
| ARAI Mileage | 12.04 kmpl |
| Max Torque (nm@rpm) | 478.5Nm@1500-2400rpm |
| TransmissionType | Automatic |
| Body Type | SUV |
| Wheel Base | 2950 mm |
| Available Ground Clearance | 210 mm |
Insurance Premium of MG Gloster Car Insurance
| | | | | | |
| --- | --- | --- | --- | --- | --- |
| Name of the City & RTO | Select Car Fuel Type | Registration Year | IDV | Add-Ons (Zero Dep) | Premium |
| New Delhi – D1 | MG Gloster Savvy 6 STR 2.0 Turbo 2WD (1996 cc) | 2022 | ₹24,05,840 | ₹ 15,253 | Rs. 18, 477 |
| New Delhi – D1 | MG Gloster Sharp 6 STR 2.0 Twin Turbo 4WD (1996 cc) | 2021 | ₹23,10,640 | ₹ 14,649 | Rs. 17,746 |
| New Delhi – D1 | MG Gloster Savvy 7 STR 2.0 Twin Turbo 4WD (1996 cc) | 2021 | ₹25,35,040 | ₹ 16,072 | Rs. 19, 469 |
What is Covered Under MG Gloster Car Insurance?
The following damages are covered if you purchase MG Gloster car insurance:
Damages caused by fire, explosion, or ignition to the insured vehicle.
Natural disaster-related harm to the insured MG Gloster, such as floods, cyclones, hurricanes, etc.
Damage to the insured vehicle brought on by human actions such as terrorism, vandalism, strikes, riots, etc.
The insured vehicle suffered damage while it was being transported by air, water, rail, or land.
claims resulting from third-party liabilities, such as those involving third-party property damage, injury, and death.
Theft or break-in-related damage to the insured car.
What is not Covered Under MG Gloster Car Insurance?
The following items are not covered by your MG Gloster car insurance:
The car sustained self-inflicted harm
Losses incurred as a result of engaging in illegal behaviour
Damages sustained while driving without a valid licence or insurance documents
Damages brought on by another driver who is not covered by insurance
Damages were sustained while driving while drunk.
Damages incurred or brought on by the owner's negligence
Damages sustained from using the vehicle for a purpose it was not intended for.
What are the Add-on Covers Under MG Gloster car insurance?
Here is the list of the add-on covers under MG Gloster car insurance.
No Claim Bonus
Despite filing numerous claims during a single policy year, no claim bonus is kept.
Zero Depreciation
At the time of filing a claim, depreciation on components composed of glass, plastic, rubber, nylon, etc. is not taken into account.
Roadside Assistance
Also referred to as breakdown coverage, it offers help such as towing service, minor repairs, spare key arrangements, etc.
Personal Accident Cover
If the owner-driver passes away, gets disabled, or sustains injuries as a result of an accident, this form of coverage offers compensation of up to Rs. 15 lacs.
Engine Protection Cover
offers protection if the engine is lost or damaged as a result of problems like water intrusion or oil spill, among others.
Consumable Cover
The cost of consumables like oil, nuts & bolts, lubricants, etc. is not covered by a standard auto insurance policy. These expenditures are, however, covered by this kind of add-on.
Accessories Cover
You may cover automotive accessories like a vacuum cleaner, anti-theft device, battery charger, fire extinguisher, etc. with this add-on.
Passenger Cover
If any of the car's occupants are hurt, this insurance will pay for hospital bills, ambulance fees, and other related costs.
Invoice Cover
Return to invoice coverage reimburses the automobile owner up to the amount specified on the invoice in the case of a total loss, constructive loss, or theft of the vehicle.
Key Replacement Cover
This add-on covers costs associated with replacing the insured vehicle's keys.
Misplacement of Personal Items
Your insurer will cover any losses or damages to the majority of your personal belongings kept in the car if you have a Loss of Personal Belongings Cover.
How To Buy MG Gloster Car Insurance?
Here are the steps to purchase the right MG Gloster car insurance.
Step #1: On the top of the Probus insurance website, you will see the "Products" section. Click on it.
Step #2: Customers can see the "Motor Insurance" section. Under this, they need to click on "Car Insurance". After you click it, a new page asking for the vehicle's registration number will appear.
Step #3: Customers must select "Compare Quotes" after correctly entering all the necessary information.
Step #4: A list of insurance service providers will then be provided. It is advisable to select the best insurance provider. Compare costs, and then make the payment to purchase the MG Gloster car insurance.
How To Renew MG Gloster Car Insurance?
Here is the list of the steps to be followed to renew the MG Gloster car insurance policy.
On the top of this page, there is a "Renew Your Policy" section. After that, you will need to hover over it and then click on "Motor Renewal"
There will be a new page. Policyholders would discover a variety of insurers on the right side. Choose the appropriate option. After that, they will be directed to the insurance provider's website, wherein they must input their vehicle's registration number. Once done, click on "Renew" or "Proceed".
Make the payment using a Debit or Credit Card to renew the MG Gloster car insurance policy.
Frequently Asked Questions
Most frequent questions and answers about on MG Motor car insurance