Renew in just 5 mins.
No Inspection.
No Paper Work
* Subject To Underwriting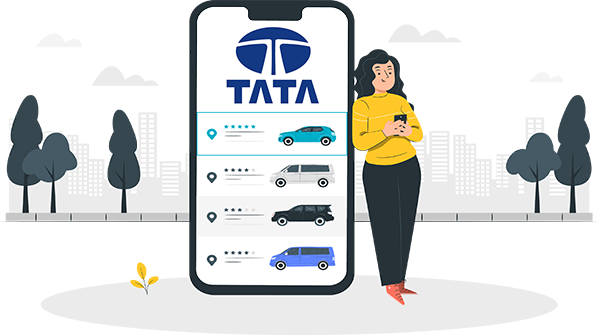 Compare

Car Insurance Plans
The 5-seat MG Hector is a top-notch SUV in terms of both performance and looks. It comes with both diesel and gasoline engines and is available in 4 variations. An infotainment system, Infinity sound system, panoramic sunroof, automated climate control, ambient lighting, and more are included in this facelifted vehicle to improve the driving experience. The beast has a 1956 cc engine that can operate with either a manual or automatic transmission. The vehicle has six airbags, ABS with EBD, a 360-degree camera, front and rear parking sensors, and electronic stability control as standard safety features. The price of MG Hector starts at Rs. 15 Lakh and can go up to Rs. 22.09 Lakh.
The MG Hector is a full-size SUV, so it's important to make sure it complies with laws and is insured for financial and legal protection. Whether you currently own an MG Hector or are considering purchasing one, this post will give you all the details you need about MG Hector car insurance online.
Here are the key specifications of MG Hector Car:
| | |
| --- | --- |
| Parameters | Details |
| Engine Displacement (cc) | 1451 |
| Max Power (bhp@rpm) | 141bhp@5000rpm |
| Seating Capacity | 5 |
| Fuel Type | Petrol/Diesel |
| No. of cylinder | 4 |
| Max Torque (nm@rpm) | 250Nm@1600-3600rpmSeating |
| TransmissionType | Automatic/Manual |
| Fuel Tank Capacity | 60.0 |
| Ground Clearance Unladen | 192mm |
Insurance Premium of MG Hector Car Insurance
| | | | | | |
| --- | --- | --- | --- | --- | --- |
| Name of the City & RTO | Select Car Fuel Type | Registration Year | IDV | Add-Ons (Zero Dep) | Premium |
| New Delhi – D1 | MG Hector Hybrid Smart MT (1451 cc) | 2022 | ₹8,80,800 | ₹ 4,158 | Rs. 3,007 |
| New Delhi – D1 | MG Hector Super Diesel MT (1956 cc) | 2021 | ₹7,44,450 | ₹ 6,730 | Rs. 6, 146 |
| New Delhi – D1 | MG Hector Smart AT (1451 cc) | 2020 | ₹7,79,280 | ₹ 6,235 | Rs. 9, 197 |
What are the Inclusions & Exclusions Under MG Hector Car Insurance?
Below are the inclusions of MG Hector insurance:
Harm or loss to the assets or lives of third parties.
Damage or loss to the car as a result of an accident.
Owner/driver harm or accidental death.
The car is lost or damaged as a result of a natural disaster, such as an earthquake, a flood, a storm, a cyclone, etc.
The car is lost or damaged as a result of man-made disasters, such as rioting.
The loss or damage of the vehicle as a result of a fire or explosion.
Theft or loss of the insured car.
Note: The Damage Cover is only available with the Comprehensive Vehicle Insurance plan.
Exclusions:
The following situations are not covered by MG Hector's car insurance:
The car suffers loss or damage through a mechanical or electrical malfunction.
Loss or damage to the vehicle brought on by negligent driving.
Damage or loss to the vehicle as a result of poor handling.
Operating a vehicle while under the influence of alcohol or other intoxicants.
Operating a vehicle without a current driver's licence.
The car suffers loss or damage from normal wear and tear.
Any supplemental insurance that is not obtained.
What Are The Add-On Covers Under MG Hector Car Insurance?
The protection that your insurance policy provides is improved by add-on covers. Such coverage comes at a small premium, but the advantages can assist cover particular situations. When you buy your plan or when you renew it, you can choose to add-on covers or riders.
Roadside Assistance Cover
Emergency support is offered via the 24-hour roadside assistance service, including tyre repair, quick fuel delivery, engine jump start, etc.
Engine Protector Cover
The engine protection add-on in conjunction with MG Hector insurance will cover the cost of repair if your engine is harmed as a result of any oil leaks, water seepage, or other unintentional causes.
Lock and Key Replacement Cover
If your car keys are stolen or you lose them for any other reason, this rider will pay for them.
Personal Accident Cover
Personal accident insurance covers expenses incurred if the vehicle's driver is killed or permanently disabled.
Passenger Cover
If one of the passengers in the automobile is injured, this insurance will pay for the related costs, including ambulance fees and medical bills.
How To Buy MG Hector Car Insurance?
If you are looking to purchase the right MG Hector car insurance, then Probus insurance can help owners choose the best insurance policy. Also, buying insurance via Probus is a simple process and requires just two minutes to complete the process. Let's understand the process in steps.
Step #1: On the top of the Probus insurance website, you will see the "Products" section. Click on it.
Step #2: Customers can see the "Motor Insurance" section. Under this, they need to click on "Car Insurance". After clicking on it, a new page will appear wherein it would ask for the vehicle registration number.
Step #3: Once the detail is correctly entered, customers need to click on "Compare Quotes".
Step #4: After that, there will be a list of insurance service providers. It is wise to choose the finest insurance company. Compare costs, and then make the payment to purchase the MG Hector car insurance.
How to Renew MG Hector Car Insurance?
Here is the list of the steps to be followed to renew the MG Hector car insurance policy.
On the top of this page, there is a "Renew Your Policy" section. Hover over it and then click on "Motor Renewal"
A new page will open. On the right side, policyholders would find a range of insurers. Choose the respective one. After that, it will take to the website of the insurance company wherein customers are asked to enter their car registration number. Once done, click on "Renew" or "Proceed".
Note: A website for an insurance provider would seem differently. So enter and move forward as needed.
Make the payment using a Debit or Credit Card to renew the MG Hector car insurance policy.
Frequently Asked Questions
Most frequent questions and answers about on MG Motor car insurance