Renew in just 5 mins.
No Inspection.
No Paper Work
* Subject To Underwriting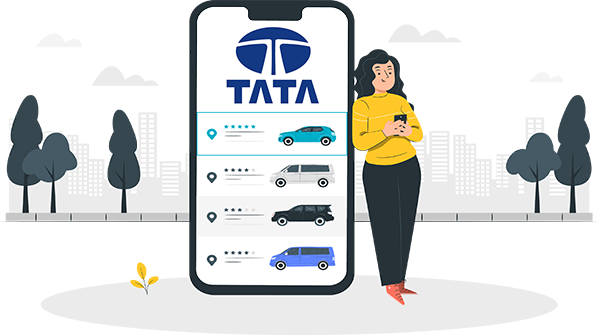 Compare

Car Insurance Plans
KIA Carnival Car Insurance
The Kia Carnival is a high-end multipurpose vehicle (MPV) with a design that sets new standards in its category. The three rows of seats in this car are comfy, and it is very roomy. At the 2020 Auto Expo, Kia Motors debuted the carnival in the Indian market on February 5th. The 2.2-litre CRDi diesel engine in the Indian variant is paired with an eight-speed automatic transmission. There are three Kia Carnival models: Premium, Prestige, and Limousine. The Kia Carnival is priced from Rs. 30.99 Lakh to Rs. 35.49 Lakh.
Although you might be eager to get behind the wheel of this car, it is best to first buy auto insurance. You can learn about the price of Kia Carnival insurance in this post and how to purchase and renew coverage online.
Here are the specifications of Kia Carnival car.
| | |
| --- | --- |
| Parameters | Details |
| ARAI Mileage | 14.11 kmpl |
| Max Power (bhp@rpm) | 197.26bhp@3800rpm |
| Seating Capacity | 7 |
| Boot Space (Litres) | 540 |
| Engine Displacement (cc) | 2199 |
| No. of cylinder | 4 |
| Max Torque (nm@rpm) | 440nm@1750-2750rpm |
| TransmissionType | Automatic/Manual |
| Fuel | Diesel |
| Fuel Tank Capacity | 60.0 |
Insurance Premium of Kia Carnival Car Insurance
| | | | | | |
| --- | --- | --- | --- | --- | --- |
| Name of the City & RTO | Select Car Fuel Type | Registration Year | IDV | Add-Ons (Zero Dep) | Premium |
| New Delhi – D1 | KIA CARNIVAL Limousine 7 STR (2199 cc) | 2022 | ₹20,37,000 | ₹ 13,852 | Rs. 7, 287 |
| New Delhi – D1 | KIA CARNIVAL Prestige 7 STR (2199 cc) | 2021 | ₹15,19,875 | ₹ 13,740 | Rs. 5, 438 |
| New Delhi – D1 | KIA CARNIVAL Limousine Plus 7 STR (2199 cc) | 2021 | ₹19,87,440 | ₹ 8,943 | Rs. 13, 674 |
What are the Inclusions & Exclusions Under Kia Carvinal Car Insurance?
The following types of coverage are available with a Comprehensive Kia Carnival car insurance policy.
Protection against damage to other parties' property
Protection against third-party harm or death
Protection against unintentional Accidental harm
Protection from Carnival theft
Coverage for damage caused by fire or explosion
Protection from auto damage brought on by natural and man-made disasters
Coverage in line with the add-ons you bought
Exclusions:
The dangers listed below are not protected by your Kia Carnival car insurance coverage:
Any harm is done to the covered vehicle while it is being driven without a valid driver's licence or with an expired auto insurance policy.
Damages to the insured person's car that occurred while it was being used for business purposes.
Damages to the insured vehicle brought on by any mechanical or electrical failure.
Any loss resulting from the insured car's normal wear and tear.
Damages to the Kia Carnival that are insured that occur outside of the specified locations in the insurance.
Damages to the insured vehicle caused by drunk or drugged driving.
What Are The Add-on Covers Under Kia Carnival Car Insurance?
You can always purchase any of the various add-on riders if you believe you might require more coverage than what is provided by your base plan. Some add-on riders have a small additional cost and provide particular advantages, which are described below.
With features including auto repairs, towing, and emergency gasoline supply, this add-on rider provides you with emergency road assistance if you become stuck.
You might have to pay for consumables like coolant, engine oil, brake oil, etc. after an accident. They might be costly, but this add-on rider takes care of the costs for you.
The medical expenses could be high if you are hurt or become disabled as a result of an accident involving your Kia Carnival. Some treatment costs may be partially covered by this add-on coverage.
Concerned about how much it would cost to repair your car's engine after a collision? With coverage for damages caused by oil or water leaks, the Engine Protection rider allays your concerns.
How to Buy Kia Carnival Car Insurance?
If you are looking to purchase the right Kia Carnival car insurance, then Probus insurance can help owners choose the best insurance policy. Here are the steps that you will need to follow.
Step #1: On the top of the Probus insurance website, you will see the "Products" section. Click on it.
Step #2: Customers can see the "Motor Insurance" section. Under this, they need to click on "Car Insurance". After clicking on it, a new page will appear wherein it would ask for the vehicle registration number.
Step #3: Once the detail is correctly entered, customers need to click on "Compare Quotes".
Step #4: After that, there will be a list of insurance service providers. It is wise to choose the finest insurance company. Compare costs, and then make the payment to purchase the Kia Carnival car insurance.
How to Renew Kia Carnival Car Insurance?
Here is the list of the steps to be followed to renew the Kia Carnival car insurance policy.
On the top of this page, there is a "Renew Your Policy" section. Hover over it and then click on "Motor Renewal"
There will be a new page. Policyholders would discover a variety of insurers on the right side. Choose the appropriate option. After that, a link will send to the insurance provider's website, where they must input their vehicle's registration number. Once done, click on "Renew" or "Proceed".
Renew the Kia Carnival car insurance by paying with a Debit or Credit Card.
Frequently Asked Questions
Most frequent questions and answers about on KIA car insurance