Renew in just 5 mins.
No Inspection.
No Paper Work
* Subject To Underwriting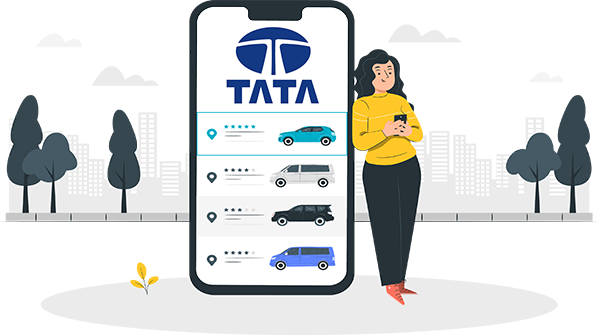 Compare

Car Insurance Plans
The Kia Seltos is a mid-sized SUV vehicle with dimensions that are suitable for cities. It has an upright stance, which Indian SUV purchasers typically find appealing, and has a sleek appearance. It is a five-seater SUV with 18 variations, five BS6-compliant engine options, and manual and automatic transmissions. This vehicle has an engine with a 1499 cc maximum displacement and a 20.8 km/l maximum mileage. It comes equipped with up to six airbags, brake assist, an emergency stop signal, ABS with EBD, vehicle stability management (VSM), hill assist control (HAC), and electronic stability control (ESC). The price of Kia Seltos starts from Rs. 10.89 Lakhs and can go up to 19.65 Lakhs.
According to the Motor Vehicles Act of 1988 in India, purchasing a Kia motor insurance plan is required in addition to purchasing a Kia Seltos vehicle. Driving without current auto insurance coverage in place is never a good idea, given the chaotic state of Indian roads. This is because driving your car safely on the road is irrelevant. Accidental damage is unavoidable. Your complete Kia Seltos insurance comes in handy in such a scenario.
Here are the key specifications of the Kia Seltos car.
| | |
| --- | --- |
| Parameters | Details |
| Engine Displacement (cc) | 1493 |
| Max Power (bhp@rpm) | 113.43bhp@4000rpm |
| Seating Capacity | 5 |
| ARAI Mileage | 18.0 kmpl |
| Body Type | SUV |
| No. of cylinder | 4 |
| Fuel Type | Diesel/Petrol |
| Max Torque (nm@rpm) | 250nm@1500-2750rpm |
| Transmission Type | Automatic/Manual |
| Fuel Tank Capacity | 50.0 |
Insurance Premium of Kia Seltos Car Insurance
| | | | | | |
| --- | --- | --- | --- | --- | --- |
| Name of the City & RTO | Select Car Fuel Type | Registration Year | IDV | Add-Ons (Zero Dep) | Premium |
| New Delhi – D1 | KIA SELTOS HTK 1.5 (1497 cc)- Petrol | 2022 | ₹5,99,400 | ₹ 2,829 | Rs. 2,046 |
| New Delhi – D1 | KIA SELTOS HTK Plus AT 1.5 Diesel (1493 cc) | 2021 | ₹6,92,475 | ₹ 6,260 | Rs. 2, 364 |
| New Delhi – D1 | KIA SELTOS Anniversary Edition 1.5 Diesel (1493 cc) | 2021 | ₹7,79,625 | ₹ 3,898 | Rs. 4,095 |
Inclusions & Exclusions Under Kia Seltos Car Insurance Policy
The Motor Vehicles Act makes third-party car insurance a mandate. Comprehensive Kia Seltos car insurance provides additional protection for the driver's injuries or the accidental death of other people on the road, in addition to covering damage to your automobile. The Kia Selto's car insurance includes the following:
Damage to third-party property or lives.
Accidental damage to the vehicle.
Damage to the car's owner or driver.
Damage to the car caused by any type of disaster, whether it was man-made or natural, such as riots, cyclones, storms, or vandalism.
Theft or loss of the insured vehicle.
Car damage from a fiery explosion or outbreak.
Note: To receive coverage of Rs. 15 lakhs, a personal accident cover, which is required under both comprehensive and third-party liability policies, must be purchased separately.
Exclusions:
The following situations are not covered by Kia Seltos car insurance:
Damage or loss to the vehicle as a result of a mechanical or electrical issue.
The vehicle suffers loss or damage from normal wear and tear.
Poor vehicle handling.
Vehicle loss or damage brought on by careless driving.
Operating the car without a valid licence.
Operating a vehicle while under the influence of alcohol or other intoxicants.
Additional covers that are not purchased.
Add-On Covers Under Kia Seltos Car Insurance Policy
Kia Seltos car insurance provides various practical add-on riders or covers to bolster the insurance coverage for your vehicle. These are a few of those supplemental coverings that provide additional protection for your Seltos vehicle:
Roadside Assistance Cover
Covers the expense of obtaining emergency repair and replacement services, such as quick fuel delivery and flat tyre repair, when you are stranded with your Seltos automobile and unsure of what to do.
Engine Protect Cover
Provides financial assistance for the repair of damage to the Seltos engine that might have been brought on by oil leaks, water seepage, or other corrosive situations.
Personal Baggage Cover
Covers loss or damage to your luggage while it is inside your Seltos vehicle in the event of an accident.
Consumables Cover
Provides financial assistance for the replacement or repair of consumables after an accident, such as coolant, engine oil, brake oil, etc.
Invoice Cover
This add-on enables you to make a claim equal to the insured declared value (IDV) or the on-road price of your Seltos in the case of a total loss caused by theft or a serious accident.
How to Buy Kia Seltos Car Insurance?
Here are the steps to purchase the right Kia Seltos car insurance.
Step #1: You will see the "Products" section on the top of the Probus insurance website. Hover over it and then you will need to click on "Car Insurance".
Step #2: A new page will be displayed asking for the vehicle's registration number will appear. Ensure you enter the right vehicle registration number.
Step #3: Customers must select "Compare Quotes" after correctly entering all the necessary information.
Step #4: Following that, a list of insurance service providers will be presented. Picking the ideal insurance company is advised. Afterwards, pay for the Kia Seltos vehicle insurance by comparing prices.
How To Renew Kia Seltos Car Insurance?
Here is the list of the steps to be followed to renew the Kia Seltos car insurance policy.
On the top of this page, there is a "Renew Your Policy" section. Hover over it and then click on "Motor Renewal"
There will be a new page. Policyholders would discover a variety of insurers on the right side. Choose the appropriate option. After that, they will be directed to the insurance provider's website, wherein they must input their vehicle's registration number. Once done, click on "Renew" or "Proceed".
To renew the Kia Seltos car insurance policy, make the payment using a debit or credit card.
Frequently Asked Questions
Most frequent questions and answers about on KIA car insurance